American sports car tuner Hennessey Performance has released a monstrous version of the Holden Commodore-based Chevrolet SS with more power than the original Bugatti Veyron.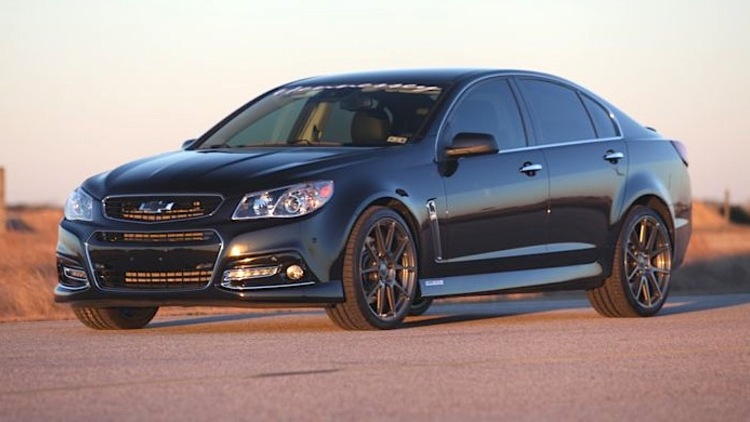 The Hennessey HPE1000 trades the Australian-made Chevrolet SS's regular 310kW 6.2-litre LS3 V8 for a ballistic 746kW (1000hp) twin-turbocharged 7.0-litre LSX V8, humbling the first iteration of the Veyron by 10kW.
The HPE1000 also thumps the best efforts of local high-performance divisions Holden Special Vehicles and Walkinshaw Performance, including the 6.2-litre supercharged LSA V8-powered 430kW HSV GTS and the 497kW Walkinshaw W497.
The Hennessey-tuned Chevrolet SS features a long list of enhancements, including forged low-compression pistons, steel connecting rods and a Callies 4340 steel crank. Other major upgrades include new fuel system with new injectors, an air-to-air intercooler, high-flow air filter, stainless steel piping and exhaust, and a new engine management calibration.
Each Hennessey HPE1000 comes with unique exterior badging and individually numbered dash and engine plaques.
The tuner will also offer a range of optional performance and appearance enhancements including upgraded wheels and tyres, suspension and brakes, transmissions and drivelines, and headers and exhausts.