Surely a Holden Statesman or Caprice would do the job for most. If the V6 unit wasn't enough, a 270kW V8 variant may also be opted. If those two engines weren't enough, HSV has developed the HSV Grange.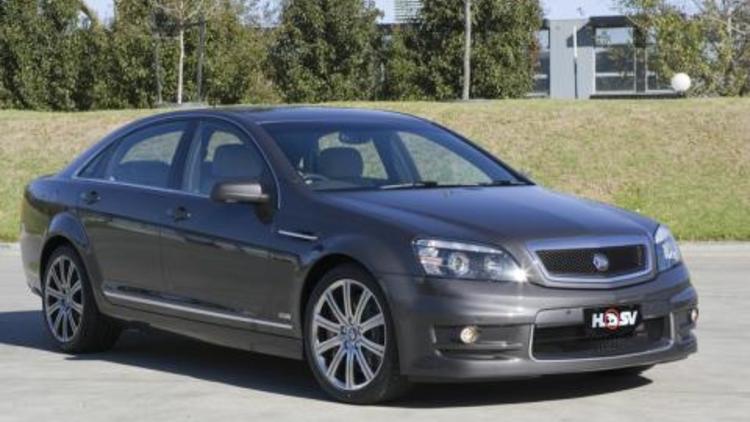 HSV has gone above and beyond with the new HSV Grange, offering the utmost of luxuries, whilst also catering for the enthusiast's power needs.
According to John Clarke, HSV Chief Engineer, "We focused on enhancing this car, to improve driveability. Individually calibrated Magnetic Ride Control, an LS2 V8 307kW engine, a premium HSV four piston brake package and tailored Electronic Stability Control system, make WM Grange one of our best cars to wear the Lion and Helmet badge".
The WM HSV Grange is being earmarked as a Long Wheel Base Senator, adding extra features such as: Tri-zone climate control; dual rear LCD screens with headphone inputs; Xenon headlights and Bose sound system.
Not surprisingly, fuel consumption figures were non-existent in the press release. But on that same token, buyers of the Grange are likely to care little about its fuel use.
Under the bonnet, HSV's 307kW LS2 V8 engine powers the rear wheels through a 6-speed GM gearbox. The HSV Grange is available for sale immediately at $82,990.
Other HSV news suggests that 2007 is lining up to be another record breaking year for the Clayton body. The first four months of 2007 have seen HSV sell 1,685 vehicles, almost double the 2006 figure.
Although our invite to the launch never made it to the inbox, you will be sure to see a Grange road test in the near future.
HSV's luxo-barge has landed - the HSV Grange