We last wrote of the upcoming Honda NSX (or Acura NSX for our American readers) back in November last year. Since then Honda has been a little quite, perhaps trying to avoid a great deal of hype prior to the car's launch.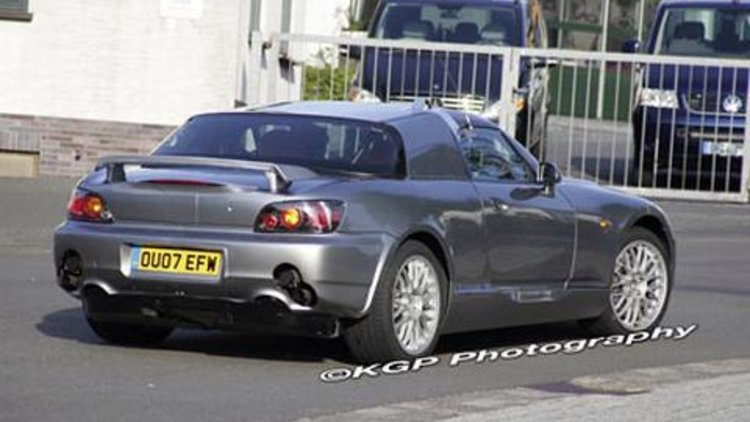 Nonetheless, photographers have spotted a highly modified S2000 in Germany which appears to be powered by the same engine lined up for the NSX.
The NSX is expected to come in two forms, one powered by a 4.5-liter V10 and the other by a 3.6-litre V6. There is also talk of an AWD system for the V10 variant.
These spyshots were taken outside the famous Nurburgring track in Germany and suggest that work is still very much in progress. As you can see the Honda S2000 features four tailpipes and a heavy-duty double wishbone suspension. Is this powered by the new Honda V10? Expect more details are they become available.
Source : Edmunds
2008 Honda NSX In Testing