With the unveiling of the 2015 Kia Carnival, the Peter Schreyer design revolution at Kia has been completed.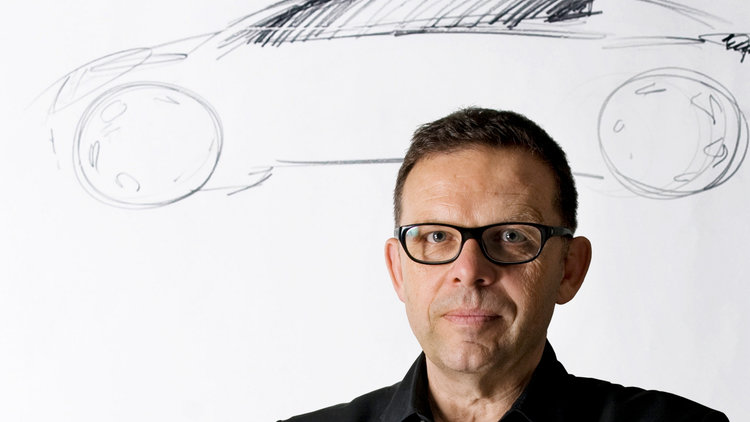 What started in 2006 with the former Audi designer stepping in to the main design role at Kia has been one of the fastest and most successful brand transformations in automotive history.
So successful in fact, that sister and parent brand Hyundai saw to it that Schreyer also takes charge of its designs.
With plenty of design awards, nearly 10 years on the job for Schreyer and a complete model range update, where does Kia's design language go from here?
"I think we have reached a very good point" Schreyer told the Australian motoring media at the New York auto show today.
"We have achieved a kind of family look and a consistent feeling through the whole product range and I think one of the important things for the premium brands specially [is that] it needs continuity and reliability in terms of what a customer expect from the next [model] year. It should appear to look like one [family]."
The Kia design phenomenon will face future challenges as it sets to raise its own bar for automotive design across a broad range of segments.
"As we have completed the product range it doesn't mean we will go a complete different direction, we will keep going in the same direction and make it even stronger and stay with what we have." Schreyer said.
Asked if the recent and very minor mid-life updates to the Kia Rio and Sportage mean that future design changes will be minimal, Schreyer said there are no concrete design parameters at Kia but that it's "important that [change] is an improvement and not just for the sake of looking different".
Nonetheless, it's unlikely that Kia will fall into the same design routine as some German manufacturers, which are regularly criticised for having very minor design changes from one generation to the next.
Schreyer confirmed that the South Koran brand is just as hungry as ever to take new risks with its future designs.
"Still we have to make big steps but - evolution is probably a bit to gentle, it depends on the project."
How has your perception of Kia changed in the last six years with the design revamp under Schreyer?