We must be the only car site which hasn't covered the split of Damiler from Chrysler, it wasn't so much that we couldn't be bothered, but it was more due to the endless rumours and unconfirmed reports. Nonetheless, its all official now, Daimler Chrysler is no more, its now just, Damiler .. and Chrysler.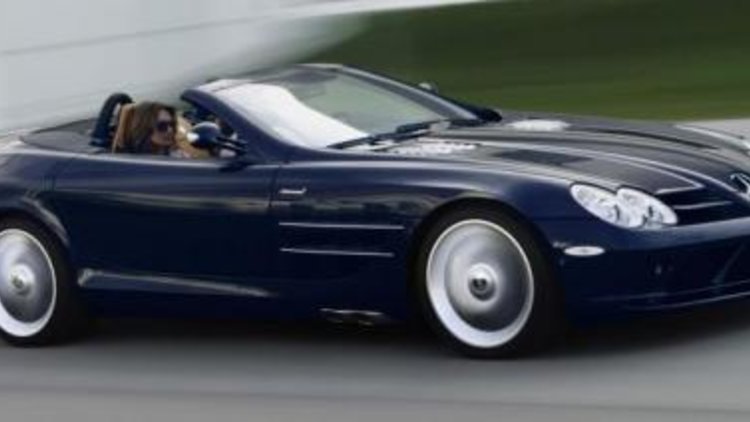 One of the biggest brands effected by this split is Mercedes Benz (Daimler). In the last decade Mercedes has suffered from a flagging image and some serious quality issues. Some blamed the quality problems on Chrysler's part, others saw cost cutting being the major issue.
Merc's arch nemesis, BMW, also tried their hand with a merger (Rover) and after wasting billions on the company (which went out of business recently), BMW finally sold it's share in 2000 and decided to go solo. A path which has led BMW to overtake Mercedes in many respects.
It appears that Mercedes executives are now starting to feel the same way.
"There are no acquisition targets I can recognise that could strengthen Mercedes," Daimler Chief Executive Dieter Zetsche told German Sunday newspaper Welt am Sonntag.
In an efficient cost cutting world, the major benefits of merging a brand such as Mercedes with another manufacturer is generally to reduce costs and share platforms, nonetheless, the Chrysler merger has only disparaged Mercedes' image.
"We are at the top of the industry with the Mercedes car brand - any integration of another brand would tend to drag us down ... There is nothing to win from it either for the (Mercedes) brand or for the profitability," Zetsche said in another Sunday paper, the Frankfurter Allgemeine Sonntagszeitung.
What will this mean for Mercedes-Benz? Time will tell. Arguably the worlds most recognized (and first) car manufacturer, the Mercedes brand can do with a kick start and this boost of self confidence may be just what it needs.