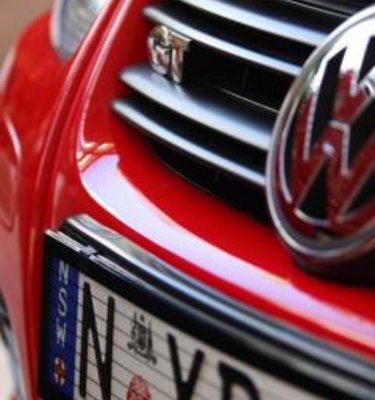 Volkswagen Golf GT Review
Volkswagen Golf GT - Local launch - Gold Coast
"

It's a 1.4 litre, but goes harder than most 2.5 litre cars and sips fuel at the rate of 7.7 litres/100kms – meet the Golf GT"
A big car accident, some rain, and a Schumaker aspiring truck driver were barely going to interrupt Volkswagen's media launch of the all new Golf GT. Not to be mistaken for the Golf GTI, the Golf GT is a different beast all together.
Powering the Golf is an intricate engine that not only force feeds the motor through a turbocharger, but also via supercharger – at the same time. Although the motor only displaces 1.4-litres, the twin-charger arrangement (that Vee-dub refers to as TSI) propels the Golf GT along with remarkable pace, torque and efficiency.
Available with both a 6-speed manual gearbox and 6-speed DSG (Direct Shift Gearbox), the Golf GT sits in between the 2.0 FSI and GTI models.
Volkswagen's twin-charger technology enables the 1.4-litre Golf GT to produce 125kW and a staggering 240Nm of torque. This enables the Golf hot-hatch to out perform its closest rivals in terms of both fuel efficiency and acceleration.
Turbocharged vehicles normally suffer from adequate turbo lag. Turbo lag is the delay between nailing the throttle and receiving the full platter of torque in return. Volkswagen solves this problem by adding a supercharger to the engine. The supercharger operates at the lower end of the rev range, essentially providing additional power prior to the turbocharger firing a solid slab of torque.
Volkswagen was extremely keen for the constituent of motoring journalists to push the new GT as hard as possible. The only place adequate for such a task is a track – so we were shipped off to the Mt Cotton driver training facility in Queensland's south to sample the vehicle in true racing style.
After a few practice laps, we were instructed to go flat-chat around the circuit to sample the car at the greater end of its limits. The levels of grip and composure returned were spectacular to say the least. This front-wheel-drive warrior remained extremely flat and composed through tight corners, whilst remaining extremely responsive and spritely when jumping back onto the throttle.
With a starting price of $34,990 for the 6-speed manual version and $37,290 for the 6-speed DSG, the Golf GT comes standard with: Unique 17" BBS alloy wheels with sport suspension; 3-spoke leather steering wheel with GT insignia; front sports seats; dual-zone climate control; 6-stack CD player; central locking; cruise control; auto-dimming rear vision mirror; trip computer; heated mirrors and engine immobiliser.
Safety features include: Driver and front passenger airbags; driver and front passenger side airbags; curtain airbags, front and rear; ABS; EBD; Brake Assist; ESP (Electronic Stability Program); Traction Control (TC) and winter driving program.
Fuel consumption is rated at a measly 7.7-litres per 100km. Not only does the Golf GT use less fuel than its rivals, it also produces less carbon emissions, whilst also meeting the future Euro V emission standard.
It's hard to describe the Golf GT driving experience. There is constantly torque available and although a 1.4-litre motor sounds inadequate, the twin-charger arrangement provides stellar acceleration and constant slabs of torque throughout the rev range.
With handling to keep any enthusiast smiling, the Golf GT is a sound purchasing option, and at $34,990 there is no disputing the fact that this thing is a weapon and ultimate force to reckon with. Be warned, driving the new Volkswagen Golf GT is damn addictive.
- by Paul Maric
Volkswagen Golf GT Review