We are going to try a little harder to cover some more, "manly" cars for our expanding reader base. Whilst we do talk about some "manly" cars sometimes - Anthony had a week in the Range Rover Sport Supercharged - we tend to give a little more coverage to the everyday cars (and supercars for that matter).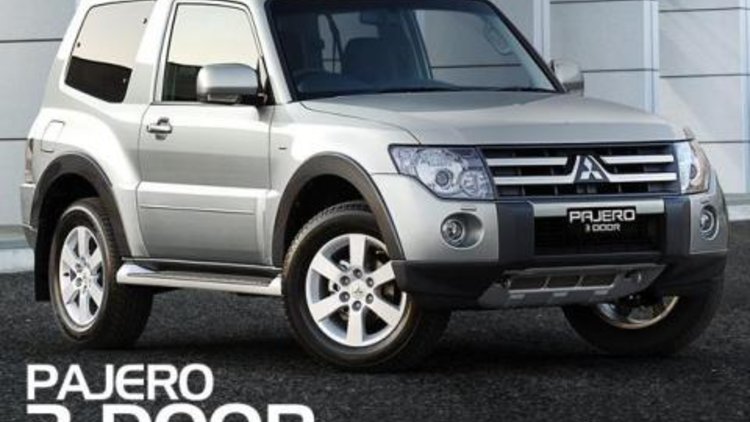 Recently however, we had a reader tell us that "there are a lot of girly cars" on the site. Of course by girly cars he was referring to anything that doesn't have the potential to go off-road (and whilst the Range Rover has the potential, whether or not it would actually ever go off-road is another story). The Pajero seems like a good choice to begin with, specially the 3 door variant.
The 3 door Mitsubishi Pajero is an odd car, it is not a Toyota RAV4 or Honda CRV (as its a larger car), and its not exactly a massive off-road 4WD either. It sits nicely somewhere in the middle. Weighing around 2,175KG the 3 door Pajero has a choice of either a Petrol or Diesel engine.
You can opt out for the 3.8 litre 24 valve V6 MIVEC engine, which will give you a very respectable 184kW at 6,000RPM and 329Nm of torque from only 2,750RPM. Fuel consumption figures are around 13.5L/100km for combined city and highway.
Or there is the option of a 3.2L CDI DOHC 16-valve Turbo Diesel engine which has 125kW of power (at 3,800 PRM) and 358Nm of torque at an even lower 2,000RPM. Better yet it has a fuel consumption of around 10.5L/100km (combined).
Which ever engine you chose, you still get Mitsubishi's 5-speed INVECS II "smart login" automatic transmission. The gearbox offers a "sports mode" as well as the usual sequential shifting functions. The sports mode will make it great around town, whilst the cars many off road capabilities will give the off-roaders a great deal of confidence.
As far as towing goes, both engines have a rated towing capacity of 2,500kg. The car can do a full turn (turning circle) in 10.6M. The best part though? The 4WD system can easily be engaged and disengaged at speeds of up to 100km/hr.
Of course the Pajero is not short of driver aids either, with a list including
Anti-lock brakes with Electronic Brakeforce Distribution
Engine Brake Assist Control
Active Stability Control
Active Traction Control
Mitsubishi Australia backs this car with a 5+5 year warranty, the best available from any manufacturer in Australia. The Pajero Petrol is priced from $40,990 while the Diesel starts from $42,990 - both variants are available now.
2007 Mitsubishi Pajero 3 Door