Audi are at it again, with the aim of creating more and more cars, the new Audi TT Clubsport Quattro concept car will go on public display at the 26th Wörthersee tuner show starting today in Austria.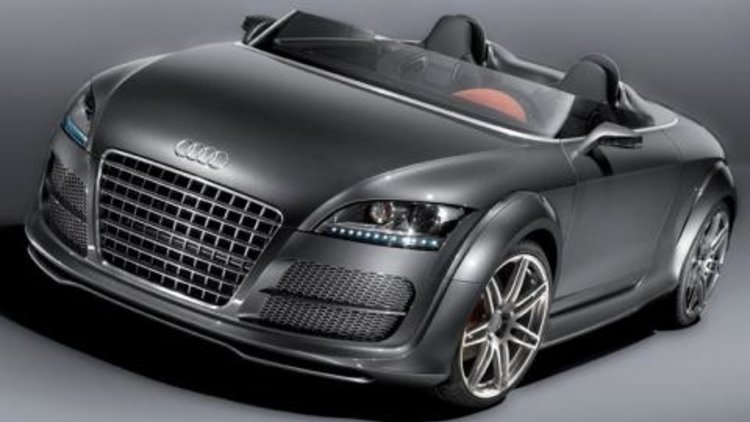 Audi says they have used Porsche (which own a chunk Volkswagen & Audi) as an inspiration for this concept. From what we can gather from the pictures, the concept has no top to speak of, and most importantly no rear view mirrors.
The front grille is also following the new Audi theme of gigantic is better. Given this is a concept car, the idea of "rain" was not exactly envisioned, of course when/if it makes it into production (and thats a big IF) a few things will change.
The concept is powered by the 2.0 TFSI from the Volkswagen Audi Group (also used in the Audi S3), putting out around 220kW of power, the engine has been modified with a bigger turbo and better tune.
Audi's S-tronic dual-clutch transmission (DSG) handles the gears. The concept also comes with carbon ceramic brake units and rides on 20 inch wheels made from the lightest material possible.
This is of course, just a toy car at the moment, not much practicality, but sometimes, concepts are good to give designers the freedom to run wild and design what they want without limitations of practicality and cost.
We only wish Audi would bring this concept to the Sydney Motorshow!
Audi TT Clubsport Quattro Concept