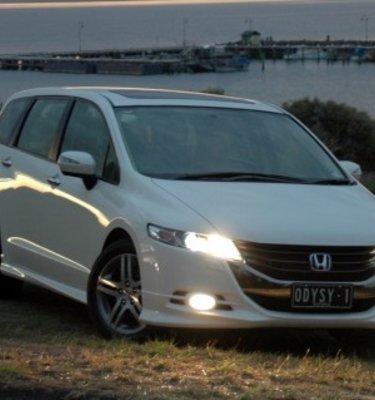 2009 Honda Odyssey Review
Current Pricing Not Available
2009 Honda Odyssey - First Steer
More power, more style and more space - who said family motoring had to be boring?
For the most part the trip saw us pass through some of Victoria's more challenging country back roads which, mixed with a touch of suburbia, a few freeways and some open highway cruising, put the Odyssey through just about every aspect of family motoring. If only they'd thrown some kids and a dog in the back!

The highly-awarded Odyssey has sold some 1.3 million examples globally since its introduction, and if today's drive is any indication, Honda's local sales target of 100 units a month is as good as done.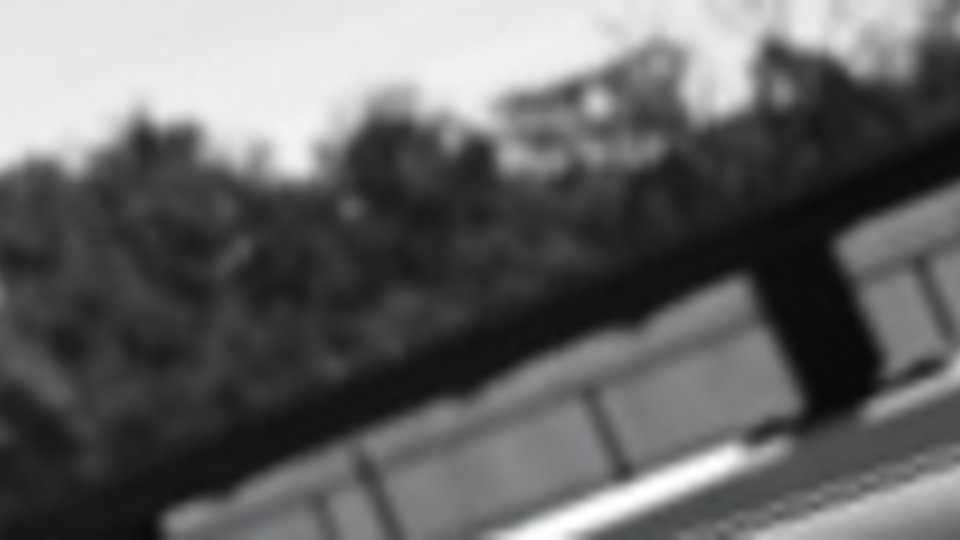 The car appears more Accord Euro visually, especially from the front, and though it seems more upright, is actually 5mm shorter (1550 to 1545mm) than its sexy, low-slung predecessor.

In profile the car is balanced and clean, flowing in a singular motion from more sharply raked "A" pillars, that are set back further than they were on the previous model, to a more steeply inclined tailgate which Honda says aims to provide the Odyssey with a more sporty appeal.

In fact it almost seems too attractive to be a family hauler.

Fit and finish is excellent throughout and although the combination of curves, lines, textures and shapes may seem a little dramatic in pictures, after just one sit inside it all makes sense with the practicality of the cabin's layout quite simply ideal.
Visibility is excellent, and with the "A" pillars thickness reduced by 30 per cent from the previous model, an unhindered vantage through the wide windscreen gives a clear and panoramic view of the road ahead.
The same can't quite be said for the dashboard however with the positioning of the stereo a little distant from comfortable reach, the glovebox rather small in size and the pale wood-grain accents a little too loud.

Road noise levels have also been greatly improved with wind noise now almost non-existent. A very small amount of road noise is however evident in the upper spec Luxury model on coarse chip roads due to the lower profile tyres.

This has been achieved by moving the position of the two outer centre-row seats inboard by 25mm and positioning the third-row occupants directly next to one another between the rear wheel arches.
Comfort in the second row has also been improved by increasing head room by 20mm and by repositioning the belt anchor points in to the pillar.

Third row seating has also been enhanced with more footroom (+40mm) and legroom (+30mm) than before.
Easier entry/egress has also been made possible with the "C" pillar's thickness reduced by 40mm to now allow a total of 320mm available thoroughfare area.
Additionally, all five rear seats now also feature child seat anchor points.

A thinner tailgate allows more depth in the cargo compartment meaning the new Odyssey can carry more cargo than ever before, and with a larger aperture, especially in the lower portion, bulky items can be loaded without the need for carpark Tetris.
The 50:50 split third row seat, powered in Luxury model, folds flat in to the floor to increase cargo capacity from 259 to 708-litres, a 15 and 36-litre gain over the previous model respectively.

This improvement has come thanks to several revisions to the engine which include i-VTEC now being complimented by VTC (variable valve timing control), to ensure optimal response to engine load, a higher compression ratio, reconfigured coolant routing and piston oil jets to provide not only more power, but greater efficiency at the same time.
The exhaust manifold and exhaust gas collection area inside the cylinder head have been combined into a single unit, with a high-thermal resistance catalytic converter positioned directly underneath.

Torque output remains the same at 218Nm at 4500rpm, though with a flatter torque curve, the resulting drive is more versatile and linear than before.
The engine is tuned to run on 91RON unleaded and is coupled to a five-speed automatic transmission with Grade Logic Control and Shift Hold. The sequential shift seen on the previous generation Odyssey has now been deleted.

Acceleration however isn't what I'd call brisk, and though it is sufficient for the vehicle's intended purpose, the additional 5kg and 25kg of the Base and Luxury models respectively is a little evident.
Unfortunately we will have to be content with the four-cylinder's output with Honda confirming there will be no V6 or diesel option made available.

The steering is well weighted but does lack somewhat in the feel department. Nonetheless the car points well and is very manoeuvrable at car park speeds with an improved turning circle making parking a cinch.

Ride is slightly on the stiff side but not so much that it's uncomfortable - controlled you might say - and despite all the lumps and bumps found on our day's drive, not a single rattle or squeak was to be heard anywhere in the vehicle.

Braking features ABS with EBA and EBD on 320mm front and 305mm rear solid discs. It is also equipped with a learning function that automatically adjusts the assist operation threshold in accordance with the driver's braking habits.

Specifications:

Engine: 2354cc DOHC four cylinder (16 valve)
Power: 132kW @ 6500rpm
Torque: 218Nm @ 4500rpm
Induction: Multi-Point
Transmission: Five Speed Automatic
Driven Wheels: Front
Brakes: Discs with ABS, EBA & EBD
CO2 Emissions: 212g/km
Fuel Consumption (Urban): 12.1 litres/100km
Fuel Consumption (Highway): 7.1 litres/100km
Fuel Consumption (Combined): 8.9 litres/100km
Fuel Tank Capacity: 60 litres
Fuel Type: 91 RON Unleaded
ANCAP Rating: TBC
Airbags: Front, Side & Curtain
Safety: ESP with Traction Control
Spare Wheel: Space Saver
Suspension: Independent Double Wishbone (F&R)
Cargo Capacity: 259 litres (seats up) / 708 litres (seats down)
Tow Capacity: 1000kg (Braked)
Turning Circle: 5.8 metres (at body)
Warranty: 3 year / 100,000km
Weight: 1645kg (Base) / 1700kg (Luxury)
Wheels (Alloy): 16-inch (Base) / 17-inch (Luxury)
Base model features:
Alarm System
Cloth Upholstery
Cruise Control
Power Windows & Mirrors
Remote Keyless Entry
Single CD/Tuner with Auxiliary Input
Single Zone Climate Control
Tilt/Telescopic Steering Column
Trip Computer
Luxury model features (in addition to Base):
8-way power driver's seat
Electric Sunroof
Foglamps
Heated Front Seats
HID Self-Levelling Headlamps
Leather Upholstery
Leather Wrapped Steering Wheel
Leather Wrapped Gear Knob
Six CD/Tuner with Auxiliary Input
Tri-Zone Climate Control
Dimensions (fourth gen vs. third gen):
Length: 4810mm (+30mm)
Width: 1800mm (unchanged)
Height: 1545mm (-5mm)
Wheel Base: 2830mm (unchanged)
Front Track: 1560mm (unchanged)
Rear Track: 1560mm (unchanged)
Cabin Length: 2850mm (+60mm)