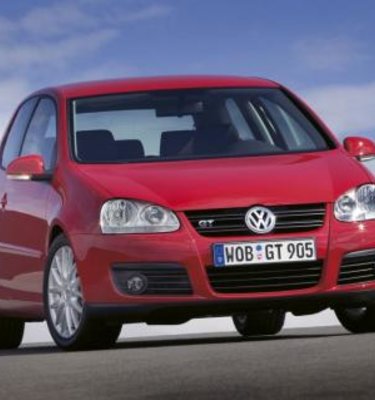 2007 Volkswagen Golf GT Review
Update : Specifications on the Golf GT
"

It's a 1.4 litre, but goes harder than most 2.5 litre cars and sips fuel at the rate of 7.7 litres/100kms – meet the Golf GT"
A big car accident, rain and a Schumaker aspiring truck driver were barely going to interrupt Volkswagen's Australian Golf GT launch drive.
After a two and a half hour drive, we hope Volkswagen Australia has plenty of these cars on the ship destined for our shores.
Anyone would be mistaken for thinking they've just hopped into a Golf GTI. You simply wouldn't believe that a 1.4-litre petrol engine lies under the bonnet. I'll tell you why. It's the first and only production car in the world to be boosted by both a supercharger and a turbocharger - at the same time.
The best part is that the Golf GT will keep up or out-gun the majority of its 2.0-litre rivals - now that's a pretty mean feat.
It's not just quick in a straight line either, some serious hard-charging through the Gold Coast hinterland in wet and greasy conditions saw no loss of traction whatsoever.
At about $34,990 this car looks like a steal. But, when you factor in a misely 7.5L/100km and the green vote, it might just outsell the GTI.
2007 Volkswagen Golf GT Review