A new sub-compact Mazda CX-3 SUV has already been penned and appears very close to making its debut.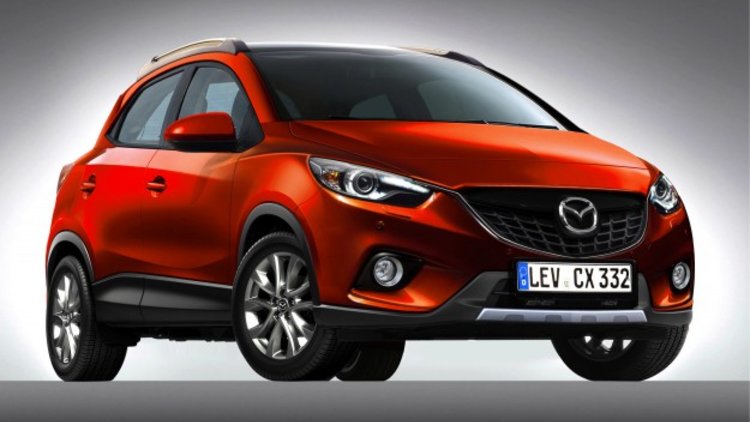 CarAdvice exclusively reported the Japanese brand's plans for a new baby SUV to sit below the CX-5 in 2012, but it appears the new model could be closer than first anticipated.
The company hasn't confirmed it will build a CX-3 model to rival the likes of the Holden Trax, Peugeot 2008, Ford EcoSport and Nissan Juke, according to Mazda Australia public relations manager, Steve Maciver.
"We haven't confirmed the existence of any B-segment SUV," Maciver said. "What we've always said all along is if there are segments globally that are growing, we will absolutely look at them. And there's no doubt that segment is growing."
However, when CarAdvice asked Mazda general manager of design Maeda Ikuo whether he had penned the new model, he confirmed that plans are well advanced.
"I have to say yes," he said of designing a B-segment SUV with the brand's Kodo design language.
"I can say it looks good; it looks great," Maeda-san said.
When asked about the struggle to get the right proportions for sub-compact SUVs, Maeda-san indicated the company won't simply pump up the new Mazda 2 - previewed by the Hazumi concept (above) - with a taller roof and squared-off arches.
"We're not going to do it like that," he said. "We have a lot of stock in terms of the solution of the form, the ideas [for how the new model could look]. So we can deliver whatever we can do."
The CX-3 had been reported to be on sale in Japan by the end of 2014, but that appears unlikely. We'd suggest it may debut in concept form later this year, but a production car is unlikely to go on sale until at least 2015.