The all new 2007 Toyota Corolla (ZRE152R) is now here, and Car Advice will spend the the greater part of today covering all aspects of the new Corolla. So lets begin with the basic run down.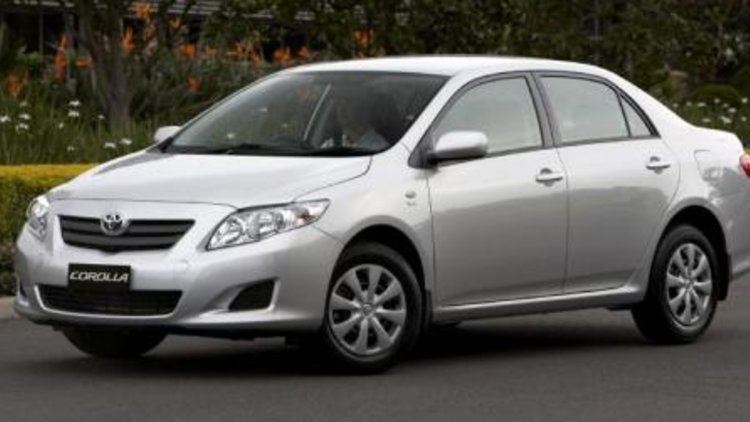 The new Corolla marks the tenth reincarnation of the world's bestselling car. There are more Corollas in the world than any other model, so you can appreciate Toyota's nervousness with releasing the new model. Although the Corolla has never disappointed, the new shape has completely different bodies and interiors for hatch and sedan models.
Plus, Toyota has upped th anti against the competition and for the first time, all Corollas feature ABS anti-skid brakes with Brake Assist and Electronic Brakeforce Distribution for optimum stopping power in an emergency. This is a feature that should be standard on all new vehicles sold in Australia, along side Electronic Stability Control.
Standard airbags include twin airbags at the front. Unfortunately if you want more safety you have to opt out for the enhanced safety pack which gives additional airbags for the front-seat side, curtain shield and a driver's knee. The upgrade is available on all model variants. With the safety pack included, the Corolla will have seven SRS airbags, which Toyota is quick to point out is the highest number of available airbags in the vehicle's class (VFACTS Small less than $40K).
Its obvious the new Corolla hatch is pitched towards the image-conscious younger buyers as well as Corolla's loyal customer base of those looking for a medium sized reliable car as well as those after a second car for the family.
Meanwhile, the new Corolla sedan was designed to appeal to all those customers who have realized that they no longer need a car as big as the Falcon or Commodore, or even the Toyota Camry. The car is pitched at customers seeking a classic four-door car with excellent fuel economy and reliability.
"There's now a real focus on style and driving enthusiasm as we inject more passion into the Corolla brand, the new Corolla will be sought-after by existing owners as well as people who have never previously bought or considered a Corolla.
We have a real opportunity with people under 35 who buy around a quarter of all small cars." Toyota Australia senior executive director sales and marketing David Buttner said
Toyota are not depending on the Corolla badge to sell this car alone, whilst it definitely helps, the new Corolla (arguably) actually looks good.
"We're particularly targeting non-owners who rank design and style as their number-one purchase criteria - even above price, engine power and even above fuel efficiency." Mr Buttner said
There seems to be a growing trend in the motor industry that with every new incarnation, the car needs to get bigger, otherwise buyers will be disappointed. So the new Corolla is longer and wider than its predecessor. The car also comes with a newly developed front and rear suspension systems together with wider tracks to improve ride and handling.
The most exciting news however is the newly developed 1.8-litre four-cylinder engine, which delivers seven per cent more power than the old model (93kW). The new engine is rated at 100kW of power and 175Nm of torque.
Toyota says this is the only engine in its class to adopt continuously variable valve timing on inlet and exhaust ports for better performance and fuel efficiency with lower emissions.
So how many model variants are there for the new Corolla? 13! The two body types, the sedan and hatch are both offered entry-level Ascent and mid-level Conquest grades. The range extends to sporty Levin SX and ZR hatches and a luxury Ultima sedan.
Whilst cars costing nearly twice the price of the Corolla are offered with five-speed manuals (e.g. Subaru Impreza) the all new Corollas (except the auto-only Ultima) offer the choice of six-speed manual transmission or a four-speed electronic automatic. Disappointing as the four-speed auto might sound, the power and torque level of the engine make it impractical to use a five-speed auto.
Fuel economy is 7.4L/100km for combined city and highway, this is similar to the old model, despite the power gain.
The new Corolla features new equipment on all models such as
tilt-and-telescopic steering column,
slim front-seat design and a flat rear floor for more space,
MP3-compatible sound systems.
So you COULD buy a car from Holden's Korean plant with a low safety rating, or you can buy the new Corolla which has very recently just earned a maximum five-star rating in the latest round of Euro NCAP tests. Australian crash test results have not been released yet, but expect a five-star rating.
Just who will buy this car? The corolla has a 57% loyalty rate, so 57% of those buying the new Corolla will be upgrading from an older model. More details and specifications to follow through out the day.