The new-look Ford Focus has been leaked ahead of its Geneva motor show debut.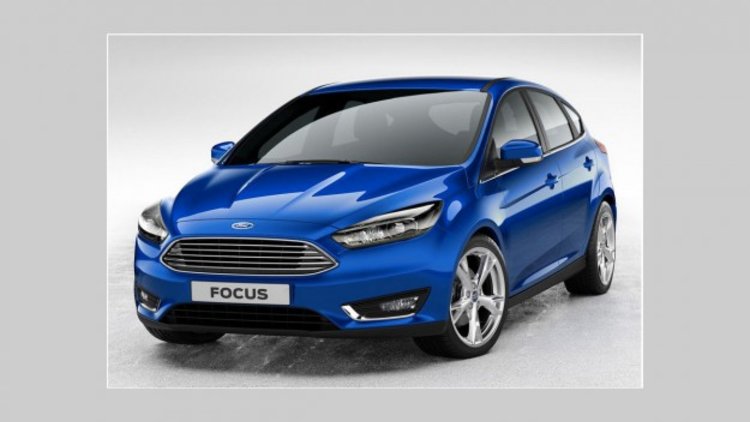 Ford's popular small car adopts a new, more substantive look, featuring the company's Aston Martin-like family grille, an all-new headlight and bumper design, and a thoroughly revamped interior.
Several images leaked to a forum over the weekend showing the new model in both hatch and wagon body styles. From the outside, the front is the focal point, while the rear appears to have only seen minor changes to the tail-light clusters. There is also black lower body cladding on the versions seen in the leaked images.
Inside is where the bigger differences reside. There's an upgraded centre console dominated by a large infotainment screen and, thankfully, considerably fewer buttons across the dash - the current Focus has long been criticised for its busy dash layout. New ventilation controls, revised instruments on the dash and new fabrics also feature.
New engines are expected for the Focus range, including a 1.5-litre EcoBoost turbocharged four-cylinder unit. A new Focus RS flagship hot-hatch is rumoured to debut in 2015 with a 2.3-litre EcoBoost turbo four-cylinder engine - the same powerplant as will be fitted to the new Mustang. That engine is said to produce about 245kW of power and 400Nm of torque.