Renault has revealed a new twin-turbocharged diesel engine that claims to improve fuel consumption and reduce emissions by 25 per cent compared with existing 2.0-litre turbo-diesel units.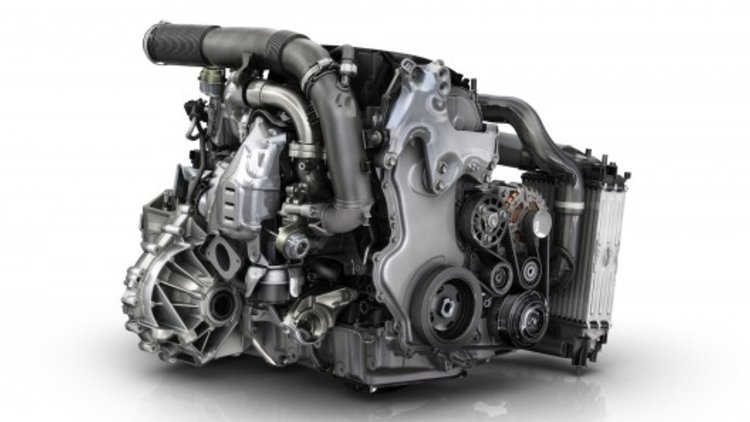 Claimed to be the first 1.6-litre diesel engine to benefit from twin-turbocharging technology, Renault's Energy dCi 160 Twin Turbo has a capacity of 1598cc and produces 118kW of power and 380Nm of torque, mirroring the outputs of the 2.0 dCi engine currently employed by the Megane in overseas markets.
2
2
Employing a sequential turbocharging configuration comprising one very low inertia turbocharger designed to help the engine produce 90 per cent of its peak torque from 1500rpm and one that takes over at faster engine speeds, Renault says the Energy dCi 160 Twin Turbo "ensures a blend of low-end torque and high power at higher revs".
Touted as being influenced and developed with knowledge gained by its turbocharged 1.6-litre V6 Formula One 1 unit – new for the 2014 season – Renault says the new engine will feature a transverse water flow system, 'U'-section U-Flex piston rings and DLC (Diamond Like Carbon) super-finishing of its cam followers.
Expected to be on display at next month's Geneva motor show, the engine will be used in upcoming large and executive models, with the next-generation Megane and Laguna successor also tipped to benefit.
Renault Australia corporate communications manager Emily Fadeyev said it was too early to discuss the unit's possible local arrival.