When spyshots make it to the net, it only takes a matter of a week at most for them to spread around the world. Thanks to an anonymous tip, we have got our hadns on some photos of the 2008 Honda Accord.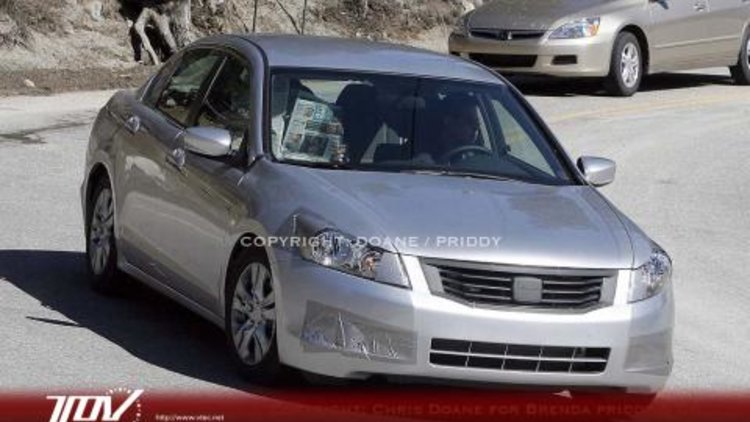 From what the current predictions say, the vehicle in the spy shots appears to be the 4-cylinder version. The Honda Accord V6 is expected to boost power levels significantly with some reports suggesting it will have around 209kW.
The V6 engine is also expected to use cylinder-cut technology (shutting down two cylinders when cruising) to improve fuel economy. The new accord is expected in American showrooms in September.
2008 Honda Accord Sedan Spyshots