Australia's luxury small car class is set to grow by 2017 with the arrival of the Infiniti Q30 hatch and the higher-riding Infiniti QX30 SUV.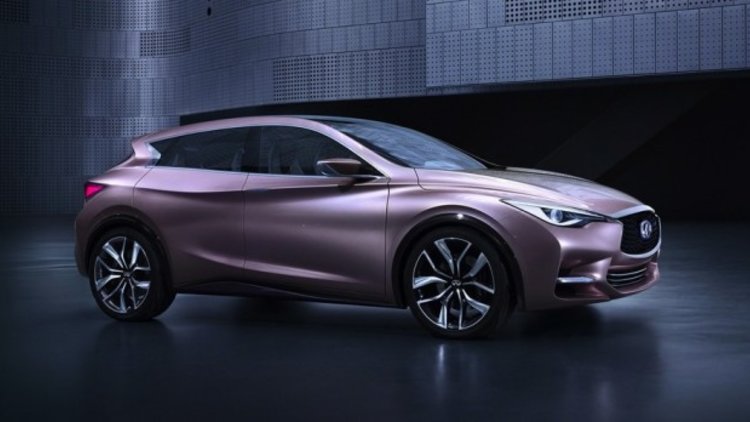 Infiniti Australia general manager Campbell York told CarAdvice the new models - which will respectively rival the Audi A3, BMW 1 Series, Lexus CT200h, Mercedes-Benz A-Class and Volvo V40 in hatchback guise and the Audi Q3, BMW X1 and upcoming Mercedes-Benz GLA-Class in crossover form - are currently being planned "for release in around 2016-2017".
The QX30 - which hasn't yet been previewed in concept or production form - was described by York as a rugged looking version of the Q30 - "imagine a Subaru XV-style version," he said.
York said the brand's slow start in Australia - which was recently called "not sustainable" by Infiniti global chief Johan de Nysschen - comes down to an old product portfolio, but he says the new Q50 sedan should push things in the right direction for the brand.
"The Infiniti product portfolio up until fairly recent times has been very US-centric," York said.
"Our launch of the brand into Australia has been with a product portfolio that is designed primarily to satisfy the US audience and is at a lifecycle age that – when you're comparing year four or year five when you've got some entrenched competitors with year one cars – that's a tough fight for an established brand, let alone a challenger brand," he said.
"The Q50 puts us on equal footing. We've got a first-generation product, a global product – one that's not US-centric."