The Kia GT4 Stinger will be on sale in the US by the end of 2014 – if you believe a report from US publication TopSpeed.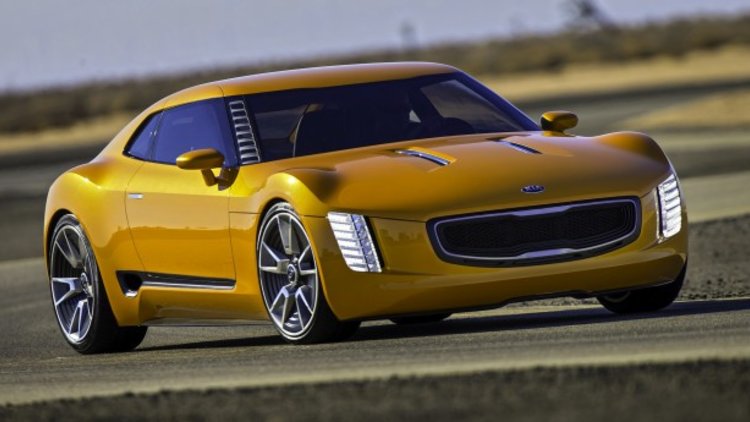 The site quotes sources as stating that a production version of the GT4 Stinger has been confirmed within the company to be in showrooms by the end of 2014. The report claims the exterior design has been finalised, and that the production version will look "nearly identical" to the concept shown at the 2014 Detroit auto show, "including those bad-ass headlights".
The story states the interior design is still being discussed, and the powertrain options also remain unclear. The concept model was envisaged with a 2.0-litre turbocharged four-cylinder engine with 235kW of power, while TopSpeed suggests a production version may make use of a worked 2.0-litre turbo sourced from the Kia Optima Turbo, which produces 204kW and 365Nm.
The report closes by stating an expected reveal of the production version of the GT4 Stinger in the last quarter of 2014, though that seems highly unlikely – particularly given that Kia's design chief, Peter Schreyer, indicated to CarAdvice just months ago that a production version of the Kia GT four-door performance sedan would launch sooner than a larger sports coupe.
Kia Australia general manager of public relations, Kevin Hepworth, said he has heard no such notification of a production model.
"I have heard absolutely nothing about a production version for that car," Hepworth said. "There have been suggestions that it could be realised within two years. But being on sale from the end of this year seems unrealistic."
If it does make it to production, Hepworth said Kia Australia will have its hand raised high.
"Absolutely," Hepworth said. "You couldn't say no to a car like that".
The production version is expected to be based on the same underpinnings as the next-generation Hyundai Genesis coupe, which is destined to arrive locally in 2015 or 2016.
Kia GT4 Stinger : production version due by end of 2014?