The all-new Renault Trafic van has been teased ahead of its debut in March.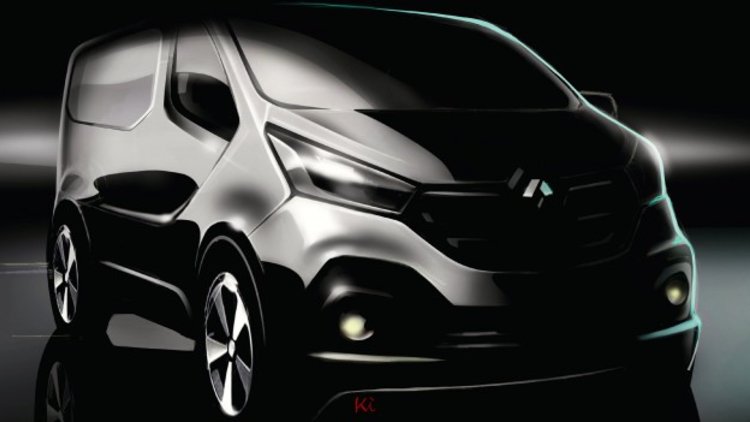 A single image provided by Renault of the new Trafic shows a silhouetted, shadowy front-end boasting a sharply styled bumper with prominent fog lights and air intakes, while the angular headlights give a much more aggressive look than the current model, which went on sale in Australia in 2004.
"Its lines embody Renault's new brand identity," said the designer of the new Trafic van, Kihyun Jung. "My aim was to achieve a dynamic, assertive stance without sacrificing either the robustness or user-friendliness customers expect of their van."
A cryptic reference in a media release states the new model will focus on "meeting the needs of business customers more closely than ever by providing them with 'Innovation for a Better Life'", whatever that means. Full details are due in the next few weeks.
Little else has been revealed regarding the new Trafic, but as with the current version, the French brand's van will also form the basis for the European market Vauxhall Vivaro. That van was also teased overnight (see image below) and CarAdvice has contacted Holden for comment on any possibility of it being sold here, and is awaiting a response.
Renault Australia corporate communications and sponsorship manager, Emily Fadeyev, told CarAdvice the new Trafic would be on sale locally early in 2015.
2015 Renault Trafic van teased