Its clear now that the Holden VE Ute and wagon are coming. The life cycle of the current model ute is about to end and to help maintain sales before the new model rocks up, Holden have come out with a Special Edition Commodore SVZ Ute And Wagon.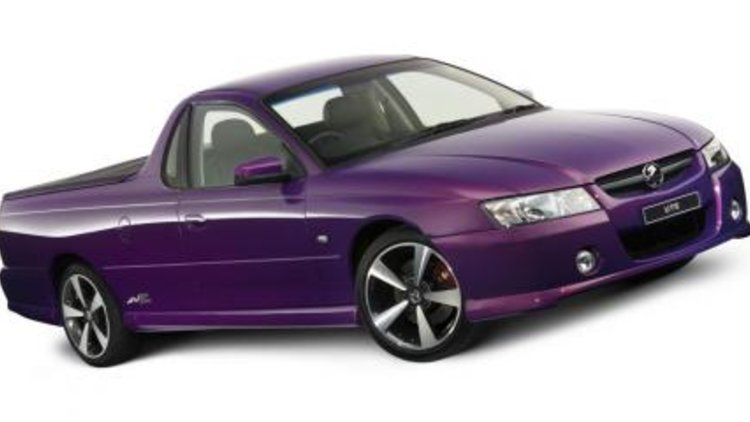 Available now, the 2007 Commodore SVZ Ute offers a six-speed manual transmission from $29,990 and a five-speed automatic from $30,990. Powered by the same engine found in the VE series, the Alloytec V6 engine which produces peak power of 190kW at 6500rpm (automatic transmission) and peak power of 187kW at 6000rpm (manual transmission) and 335Nm of peak torque at 3200rpm.
As well as the ute, the Commodore SVZ Wagon is priced from $32,490 and powered by the 172kW 3.6-litre Alloytec V6 engine with four-speed automatic transmission. Which is a shame, given that the industry is talking about eight-speed automatics.
Holden says both offers are limited to private buyers only - so fleet buyers beware.
Commodore SVZ Ute Specification
So what exactly do you get with the SVZ ute? As well as everything in the SV6 Ute:
18-inch alloy wheels with full size alloy spare (CV8-R)
Performance brake package with red painted brake callipers (Holden logo on front brakes)
Onyx leather seats and door trim with SVZ embroided logo on seat face
SVZ exterior badging
You also get a choice of eight Colours (but metallic paint is $400 extra)
Heron White
Redhot
Nickel metallic
Impulse metallic
Ignition metallic
Phantom metallic
The new "Morpheous" metallic colour available on VE Commodore sports models is also available with the special edition SVZ Ute.
Commodore SVZ Ute Recommended Retail Pricing:
From $29,990 - manual transmission (plus dealer delivery and government charges).
From $30,990 - automatic transmission (plus dealer delivery and government charges).
Commodore SVZ Wagon Specification
Unique items to the SVZ wagon include all features over the current VZ Wagon plus:
Exterior
17-inch alloy wheels (4)
Distinctive front fascia with fog lamps
Sports-luxury suspension
Chrome exhaust extension
Body coloured mirror scalps
Black bezel headlamps
Body colour rear wind deflector and roof rails
Roof rack
SVZ rear badge
Interior
Anthracite cloth seat trim with leather faced bolsters
Air conditioning
6 disc in-dash CD player
Front and rear power windows
Leather-wrap steering wheel, automatic transmission selector and handbrake grip
Commodore SVZ Wagon Recommended Retail Pricing:
From $32,490 - automatic transmission (plus dealer delivery and government charges).
2007 Holden Commodore SVZ Ute And Wagon Special Edition