A racing version of the all-new Subaru WRX STI has been revealed, giving us our first official look at the highly anticipated sports sedan.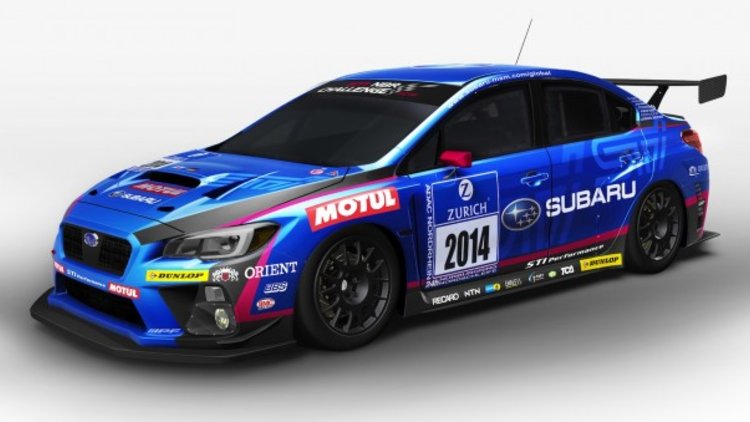 The computer-generated image of the livery-splashed racecar comes a day after shots of the new Subaru WRX STI production car leaked online, uncovering its exterior styling days ahead of its planned unveiling in Detroit on Tuesday.
The racer shares its basic design with the WRX STI road car, distinguished predominantly by its motorsport-specific tweaks, including unique aero elements, performance wheels and tyres, and a racing cabin with a roll cage.
Based on yesterday's leaked images, the Subaru WRX STI production car will come with gold-painted alloy wheels, a large rear wing and pink STI badges in the grille and on the boot lid.
The WRX STI will be powered by a turbocharged 2.5-litre four-cylinder petrol engine, mirroring that of its predecessor and offering a step up from the new WRX's 2.0-litre turbo.
Outputs are expected to rise beyond the current car's 221kW and 407Nm, and its acceleration from 0-100km/h will better the existing car's 4.9-second benchmark.