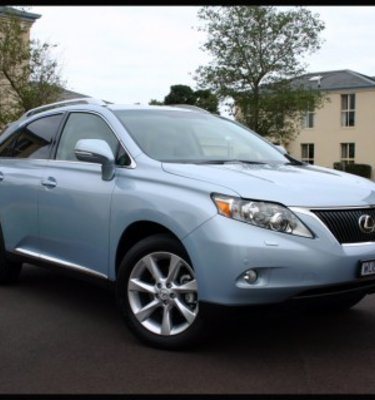 2009 Lexus RX350 Review & Road Test
Newer, bigger, better... yet somehow strangely familiar
Model Tested:

2009 Lexus RX350 Sports Luxury, 3.5-litre V6, five-speed auto, wagon - $94,900 (RRP)
Options:
Mark Levinson audio $3000; full size spare $1000
CarAdvice Rating:
- by Matt Brogan
In 2006 a hybrid variant of the RX was introduced, further driving sales with the RX400h taking total sales figures for the first two generations of the RX model to more than 15,000 units in Australia alone.
Now the third incarnation of the RX evolves the lineage once again, and based on this week's drive, that same winning formula is certain to see RX350's sales prove equally as popular.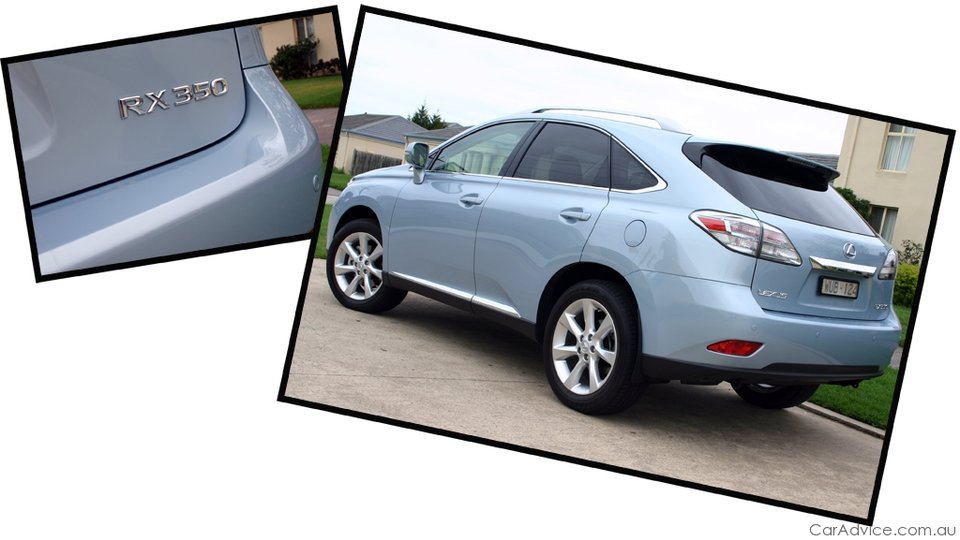 A restyled nose with more dramatically angular headlamps and larger, lower-set grille help the vehicle flow with a little more grace, a hard task for the typically ungainly and boxy stature of an SUV.
The model as tested this week, the Sports Luxury, sits atop the RX range at $94,900 and, ergo, above the Prestige ($81,900) and Sports ($88,900) models respectively. An updated hybrid model is set to join to the model range later this year.

Woodgrain, though not a personal favourite, is extensively featured throughout and does seem to suit the RX350's purpose as a top-of-the-range model.
Combined with supple creamy leather, high-grade plastics and subtle chrome highlights this Sports Luxury model does truly feel deserved of its title and is coincidently very comfortable and well equipped, except, perhaps, for the glaring omission that is a rear-seat DVD screen.
With features too numerous to list, I've chosen to highlight Lexus' new Remote Touch control system, which in some ways is similiar to BMW's iDrive, but more simplistic and easier to use.
The control fits in the palm of your hand and is controlled by your finger tips and thumb in much the same way you'd use a mouse. Simply point and click, using the large centre colour screen on the dashboard, to control navigation, audio, climate control and car menu systems. It's a shame more manufacturers are yet to adopt such user-friendly technology.

The ride too is a noticeably more stiff than the previous model, but not so much so that it's uncomfortable. The upside to this increased rigidity however is that handling has been substantially improved.
For a big car with a 180mm ground clearance the RX350 is surprisingly agile and thanks to a strut front/wishbone rear suspension arrangement the RX350 manages highway speed cornering with confidence. Body roll too is minimal on all but the most sudden of cornering manoeuvres.
The electric power-steering is well weighted and has no evidence of the lag that was prevalent in the RX330, which this model replaces. The steering also provides a decent amount of feedback for an SUV though I did find there was noticeable levels of column vibration on less civilised rural roads.

Acceleration from standstill is especially impressive with 0-100 times of 8.0 seconds though in-gear times, noticeable when overtaking at highway speeds, could, I feel, be improved a little.
The RX350 features a bigger engine than the model is replaces too with 204kW of power available from 6200rpm and an adequate 346Nm of torque on hand from 4700rpm. Power is delivered to all four wheels via a silky smooth and impressively responsive five-speed automatic transmission.
With five people and their baggage on board the RX350 cruises quite comfortably and returned an average fuel economy figure of 11.7-litres per 100km with a week's drive this time including an 850km highway round-trip. A further 410kms were clocked up inner-city.

There's also no need to jump in-and-out of the back seat this time round thanks to remote seat release latches fitted to the outboard sides of the cargo compartment.
Safety comes compliments of dual front, side, curtain and a driver's knee airbags, ABS braking with EBA and EBD, as well as standard full-time all-wheel-drive, ESP and Traction Control (ANCAP assessment results yet to be confirmed).

This familiarity may or may not work in favour of buyers who want to stand out from the crowd, but that said if you're to base the car on it merits alone, I'm not sure too many buyers will mind.

CarAdvice Overall Rating:
How does it Drive:
How does it Look:
How does it Go: