The Subaru Tribeca SUV will cease production in January 2014, the Japanese brand has confirmed to USA Today.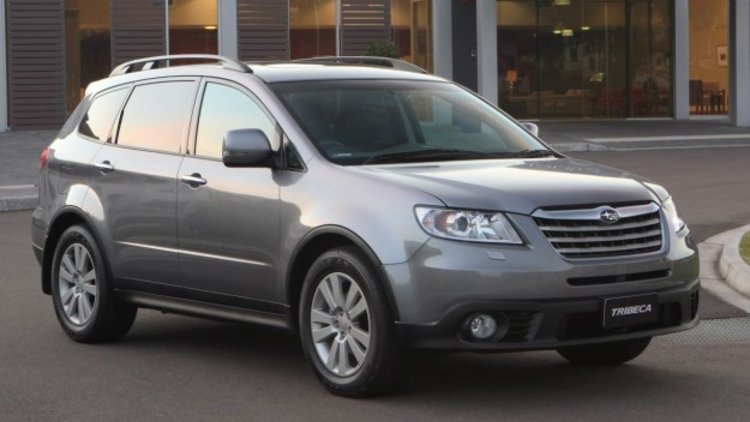 Subaru's seven-seater had been the subject of speculation in recent years as sales fell in its biggest market, the US.
The Japanese brand has been performing strongly in North America in 2013 and it's understood the company is looking to ramp up production of more popular models such as the Forester, Liberty and Outback at the same Lafayette plant.
In a leaked dealer bulletin obtained by the website Jalopnik, it says the Tribeca will exit showrooms by February 2014 while adding that the company "plans to return to the mid-size SUV segment with a three-row vehicle in the future".
Subaru Australia says it is still awaiting official word from parent company Fuji Heavy Industries in Japan.
The Tribeca has been sold in only a handful of markets globally, though in Australia it has been a solid performer locally.
Subaru Australia has sold more than 8500 Tribecas since the model was released in November 2006, with a peak of 1651 sales in 2008. The latest 2013 figures, however, show its popularity has almost halved compared with September 2012.