It seems fans have not been motivated by the looming 18 month wait until our next major motor show, the introductory Australian International Motor Show, with only 160,000 patrons visiting the Melbourne International Motor Show during the past 11 days.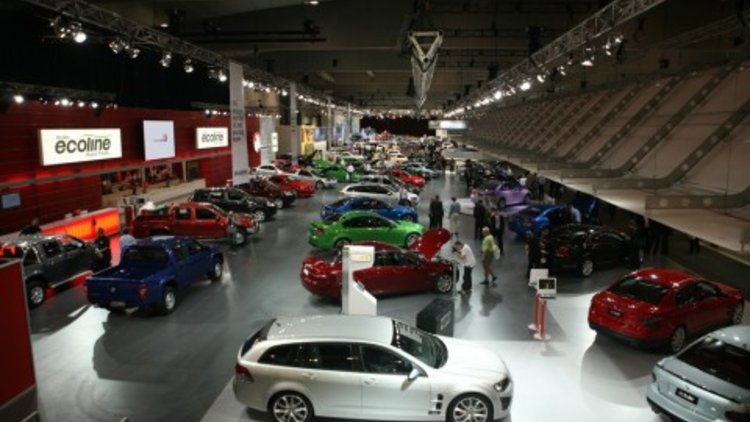 This is certainly a bleak swan song for what was technically the final Melbourne motor show, set to be replaced by a new AIMS, the product of a joint venture agreement between the Victorian Automobile Chamber of Commerce (VACC), the Australian Automobile Dealers' Association (AADA) and Federal Chamber of Automotive Industries (FCAI).
This latest figure pales in comparison to the 74th annual Melbourne motor show held in 2008, which attracted exactly 243,089 patrons, spurred on by exclusive displays of the Bugatti Veyron, the Holden Coupe 60 concept and new Ford FG Falcon range.
Despite the turnout, organisers are pleased with the results for this year, citing the global economic crisis as a major contributing factor to the drop in attendance.
"In any other year, we would be disappointed with a crowd of 160,000. But considering the impact of the global economic slowdown and with households watching every cent, achieving this number of visitors is encouraging for an industry feeling the pinch," motor show director Russ Tyrie said.
Although this figure may be a result of quality rather than quantity, with manufacturers in attendance expressing surprise at the number of sales enquiries they received.
"We understand that some have enjoyed an unusually high turnover on their stands," Mr Tyrie said.
Either way, Australians will have to wait until late 2010 to see the next exhibition from the local car market when Sydney takes its turn under the new joint venture agreement between the two cities and hosts the first AIMS.
Melbourne motor show attendance drops