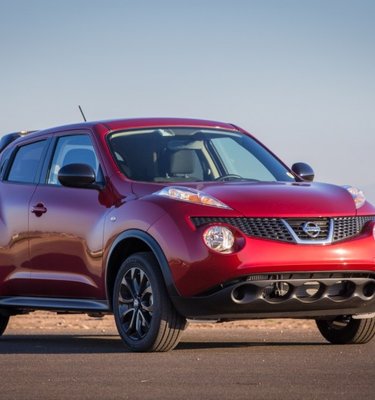 Current Pricing Not Available
Meet the Nissan Juke, a car you\'ll love to hate.
Tablet computers weren't cool until the Apple iPad came along, and now the Nissan Juke is aiming to do the same thing for compact crossovers.
Despite it's unquestionably contentious looks, since its launch in 2010 the Nissan Juke has proved immensely successful, attracting buyers around the world to a car with a fair bit of attitude. The Juke is a miniature SUV that doesn't conform to the norms of car design, one that found more than 230,000 buyers just last year.

Australian-delivered Nissan Jukes will be offered with a choice of two 1.6-litre four-cylinder petrol engines, though the vehicle is also available with a 1.5-litre turbo diesel in Europe.

The Juke is likely to be priced from the low-$20,000Ks for the naturally aspirated front-wheel-drive base model and finish in the high $30Ks for the all-wheel-drive turbo. This pricing strategy would see it at a similar (but slightly higher) pricing point than the recently launched Nissan Pulsar.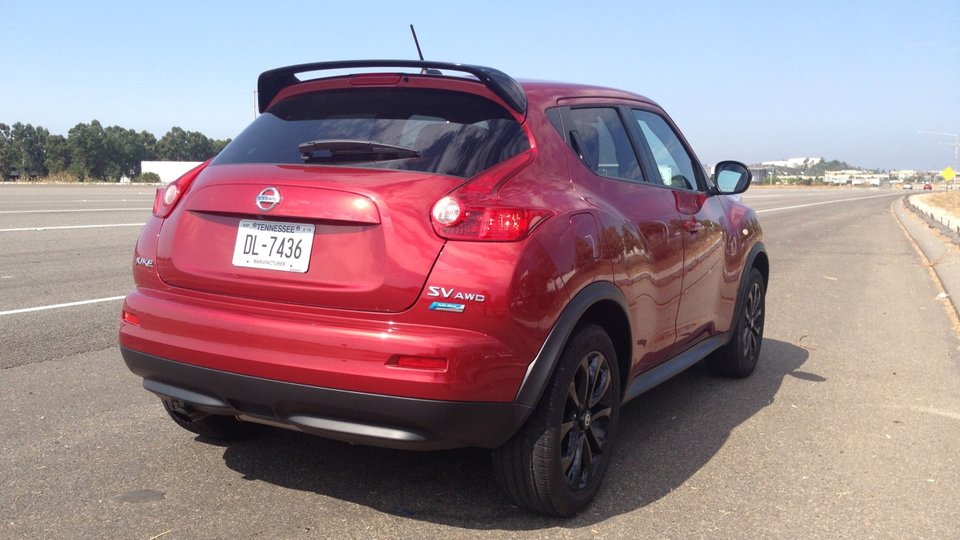 Unlike the Thai-built Pulsar, the Nissan Juke models set for Australia are built in Sunderland, United Kingdom. (A factor that may also have an effect on pricing.)

There's no denying that cars have all started looking similar. This is partially a result of advanced aerodynamics and partially because of safety regulations. So it's with open arms that we hope to welcome the horridly unique Juke to Australia.

This is precisely why the Nissan Juke is an excellent choice in this segment; it's a wannabe-SUV with attitude.

Frankly, the main issue with the interior is that it doesn't follow the outlandish style of the exterior.

Although this is an AWD turbocharged and jacked up hatchback, it's not exactly what we would call sporty. With a 0-100km/h time of about eight seconds, it's more than quick enough, but just a second or two shy of being lively.

At full acceleration it felt and sounded as though our Juke test car was fiercely vibrating while the CVT held the revs for maximum power and torque extraction. It's less than ideal and certainly a weakness. A standard six-speed automatic transmission or a dual-clutch unit would have been a better choice.

Ride quality is plush yet not too soft, though it's hard to tell given how good the roads are in California.

The Nissan Juke will no doubt turn heads when it lands in Australia. It's the sort of vehicle you buy if you want to get noticed. Practically, it's ideal as a city car for singles or couples without kids – or even as a second family car.