Ford has delved deep into the archives in the lead-up to next year's 50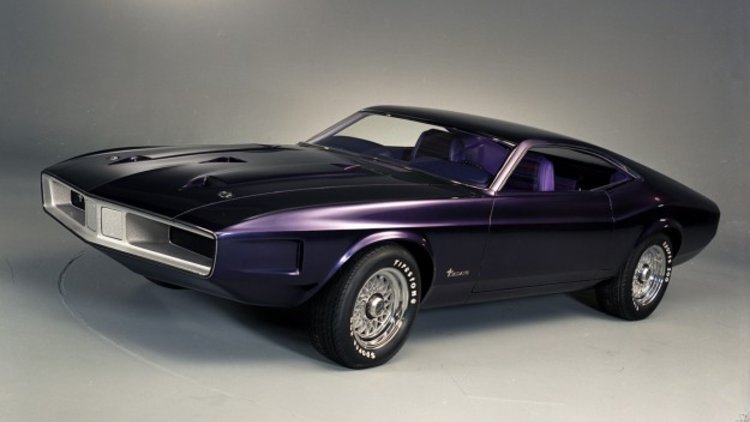 th
anniversary celebrations of the iconic Ford Mustang and the launch of the all-new sixth-generation pony car.
The images uncover sketches, clay models and complete working concept cars from the past five decades, revealing dramatic designs including a four-door, a station wagon and a coupe with rear-facing rear seats.
Ford says its designers and engineers have drawn, built and tested countless cars over the years that might have carried the galloping pony badge, insisting that it could not afford to invest hundreds of millions of dollars without seriously considering a range of alternatives.
Earlier this month, Ford Australia confirmed widespread reports that it will introduce the next-generation Ford Mustang from 2015.
It will be the first time a Mustang has been sold officially in Australia since the late 1960s – though Tickford Vehicle Engineering converted a number of fourth-gen cars to right-hand drive for the local market in 2001 and 2002.
Ford will officially mark 50 years of Mustang production on April 17, 2014.
1961 Avventura, Avanti, Allegro
1961/1962 Two-seater Studies
1962 Allegro Design Concept
1963 Two-Seat, Mid-Engined Mustang Concept
1964 Two-Seater Study
1965 Four-Door Mustang
1966 Mustang Station Wagon
1967 Allegro II Concept
1966 Mach I Concept
1967 Mach II Concept
1970 Mustang Milano Concept
1980 Mustang RSX Concept
1990 'Bruce Jenner', 'Rambo' Design Studies
1992 Mach III Concept
Ford Mustang: the designs that never made production