Latin America's vehicle safety adjudicator, Latin NCAP, has awarded its first five-star safety rating to a car, while also giving zero stars to vehicles from four major automotive brands.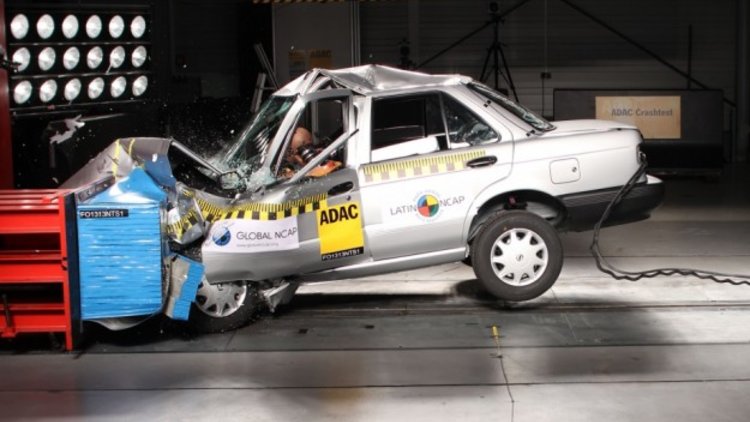 The new Seat Leon, a Volkswagen Golf-based small car sold in overseas markets, received top marks across several categories for adult occupant protection. The Seat was praised for its safety features, including six airbags and several restraint systems, effectively protecting its passengers in front and side impact crashes.
"The good news is that with the Seat Leon, Latin America finally has a car that provides consumers with the level of protection they should expect from a new car," ANCAP chairman Lauchlan McIntosh said.
In contrast, Chevrolet, Nissan, Renault and Suzuki were found to be selling models that failed to score even one star. The forces sustained by the test dummies in their cars – the Chevrolet Agile, Nissan Tsuru, Renault Clio Mio and Suzuki Alto K10 – were "unacceptably high posing an extreme risk of death or serious injury".
Vehicles sold in Latin America and the Caribbean are not required to meet the UN's mandated vehicle safety regulations. Nor is there any requirement that a car's build quality remains consistent throughout the duration of that model's production, a loophole that means earlier test cars are allowed to be better built than cars produced at the end of a model's lifecycle.
ANCAP, Australia's branch of the vehicle safety advocate, awards cars sold locally safety ratings between one and five. The organisation says occupants have twice the chance of being killed or seriously injured in an
one-star ANCAP-rated vehicle compared with vehicle that earns five stars.
Major manufacturers score zero stars in Latin NCAP safety ratings