The Lexus LF-A Roadster concept has made its Australian debut today at the Melbourne International Motor Show.
Powered by a 360kW V10 engine, the LF-A has recorded track test speeds in excess of 330km/h.
Its sleek design utilises a lightweight carbon-fibre and aluminium body that ensures structural rigidity is maintained, even without a roof.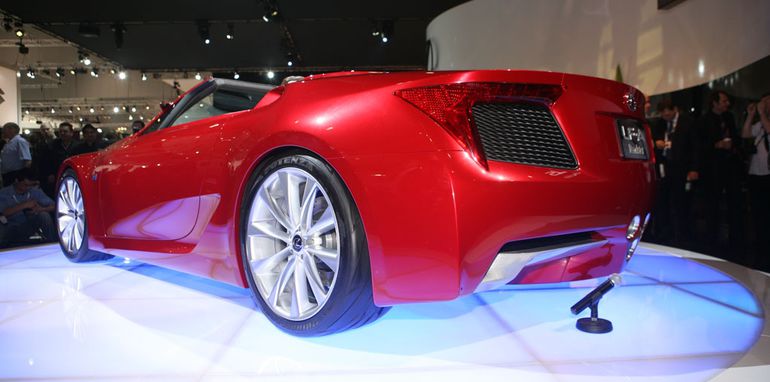 Styling of the LF-A Roadster draws extensively from the Lexus L-Finesse design philosophy (think IS-F) and has been designed to deliver maximum aerodynamic efficiency.
The rear of the Roadster is marked by a pair of wrap-around, arrowhead-shaped taillights and a trio of centrally positioned exhausts.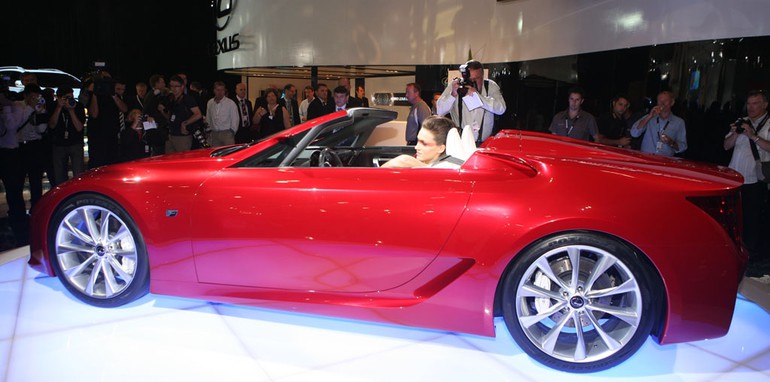 To attain the best possible weight distribution, Lexus engineers positioned the radiators at the rear of the vehicle, which also allows for a sleeker front-end design.
The two rear-mounted radiators are fed cool air by two large intake ducts located forward of the rear wheel wells, and heated air is vented out behind the vehicle via a pair of large grilles.
The engine is mounted in a "front-mid" configuration – in front of the passenger compartment, but behind the front-axle centreline.
The engine is connected via a torque tube and propeller shaft to a transaxle that is controlled by paddle shifters. The torque tube is a structural member that adds rigidity to the drive train and chassis, while also reducing vibration.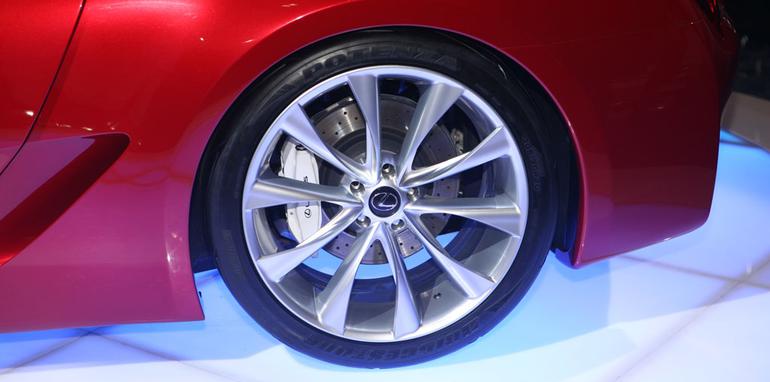 The LF-A Roadster features wide high-performance tyres on turbine-styled alloy wheels.
"The 2009 Melbourne Show will debut Lexus' most exclusive and powerful vehicle the LF-A Roadster Concept," Lexus Chief Executive John Roca said. "The LF-A is the ultimate representation of L-Finesse design and would be a fantastic halo vehicle for the brand, if produced. In addition to the LF-A, Lexus has also revealed the all new RX 350 and RX 450h and will display the IS-F and our range of hybrid vehicles."