The all-new Lexus LS460, which is the fourth generation of the LS400 series will begin a wave of an all new attack by the Japanese luxury brand. We previously mentioned the car here, here and here. Set to take on the Mercedes S class and the BMW 7 series, the Lexus LS460 will go on sale from the 1st of May.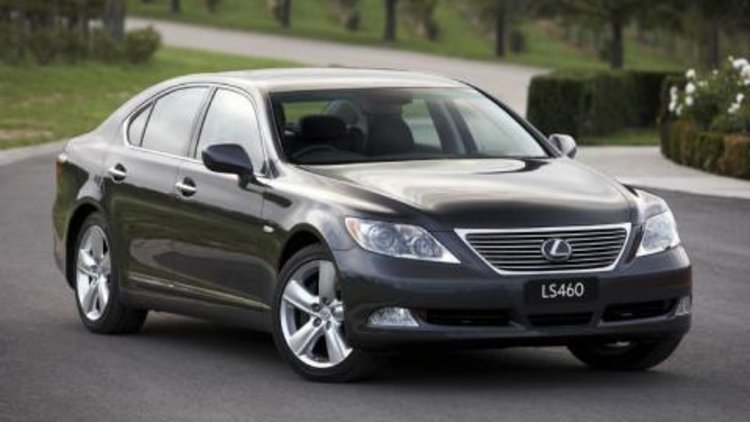 In the last 10 years, Lexus has transformed it self from "Just Another Toyota With Leather" to set new standards in luxury and reliability. Lexus says that the new model is truly an all-new model, with no shared components from the chassis, suspension, engine or driveline of the old model.
The new LS460 will include the world's first eight-speed automatic transmission (correction - it will be the first car officially sold in Australia with an eight-speed auto). Whilst to many, it seems that the number of gears has become more of a marketing ploy than anything else, we believe the eight-speed automatic will set a precedence of what we should expect in budget cars in the next 5-10 years.
The LS460 will cost $184,900 and is powered by a 4.6-litre V8, (280 kW). The Ls460 willl be joined later in the year by the LS600h which is powered by a petrol-electric hybrid V8.
0-100km/h is achieved in 5.7 seconds, which is a very reasonable feat for a two-tonne car. Given the eigh-speed auto, the car uses an amazing 11.1 litres of PULP per 100kms.
Being the top of the range Lexus, it is estimated to only account for less than five per cent of total Lexus sales in Australia.
"Lexus is the most accomplished luxury start-up brand of recent times. It competes strongly now in the most discerning automotive market of all." Lexus divisional manager John Roca said.
Lexus has delivered more than 43,000 vehicles since it started in Australia, with LS400 consisting of more than 3100 of those deliveries.
"The highest sales of LS400 series in any year have been just over 400, which is entirely consistent with demand for the vehicle's competitors," Mr Roca said.
As mentioned, this is the best that Lexus has to offer, and it will take on the best that the Germans have to offer. The current Lexus LS model, the Lexus LS430 starts from around $172,000 (plus on roads) making the new model around $13,000 more.