A Renault Sport executive has confirmed the sports division is having a "very close look at" electric vehicle techonolgy.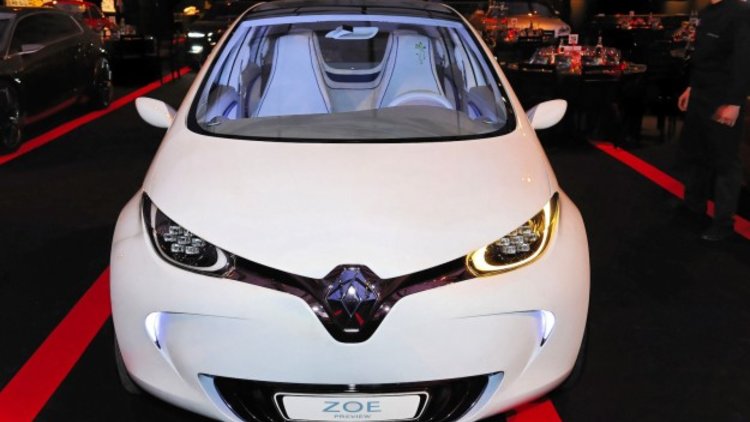 A pair of Renault Zoe electric vehicles were spotted inside the Renault Sport engineering headquarters, just outside of Paris, during a tour of the operations before the Australian media's Renault Megane GT 220 Estate drive.
Renault Sport motorsport technical manager Francois Champod said the sports division had "not yet" tuned a Zoe, but described EV technology as both "fantastic" and "not mature".
"We are thinking about [electrification]," Champod admitted. "We are of course having a very close look at it".
But citing the currently high cost of producing electric only sports cars, he added that "extreme sports cars have never been the business of Renault."
A production version of the Renault Sport Twizy F1 concept (above) has been ruled out for now.
Asked whether Renault Sport may then choose to produce a hybrid RS model, using the electric motor as a substitute for a turbocharger, Champod commented that although "hybrid has not been the choice of Renault … it doesn't mean we [Renault Sport] won't go for hybrid."
"It [performance hybrid] is one of the things we are looking at," he added.
"I don't know if we'll go to pure electric … maybe a little bit."
In addition to all Renault Sport vehicles being engineered in the headquarters based just outside of Paris, the motorsport division also produces several racing-specific vehicles including the Formula Renault 2.0 and 3.5, Clio Cup, Megane Trophy V6 (above), Twingo R2 and Megane R4.
Electrification of the motorsport division, asserts Champod, "will depend on the success of the Formula E championship". Formula E is an auto racing championship designed by the FIA as a one-make, single-seater, electric vehicle race series set to make its debut next year.
"We will have to see if it's just a show, or a high-level competition," he added.
Asked directly whether Nissan/Renault chairman and CEO Carlos Ghosn has committed the company to Formula E racing, Champod said "I cannot say", before smiling and clarifying that "I will not say".
Particularly with Renault Sport working in the more entry-level range of racing with Twingo, Clio and Megane spin-offs, electric technology currently doesn't make sense purely from a cost perspective.
"It's not easy to find a way for electric racing to exist in the same business model [as an ICE]," argues the motorsport technical boss. "Of course if you compare an electric single seater with this [Formula 2.0 Renault] it is much more expensive.
"For the moment, the market does not exist. We are not close to launching anything."
Renault Sport considering electric vehicles