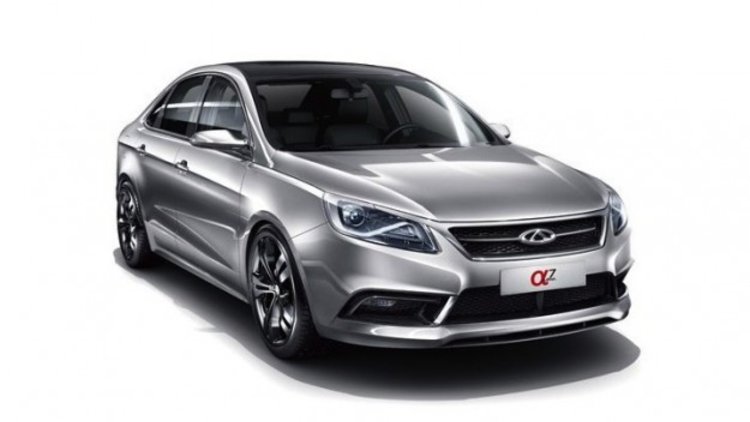 Chery Alpha 7 concept
The Chery Alpha 7 concept debuts a new design language for the Chinese manufacturer, sporting an attractive headlight and front grille design and tight Euro-inspired lines.
Like the Beta 5 concept that's also headed for Shanghai, the Alpha 7 wears Chery's updated badge, which signals a fresh start for the company with a newfound emphasis on contemporary design and improved build quality.
At 4650mm long, 1820mm wide, 1480mm tall and riding on a 2700mm wheelbase, the Chery Alpha 7 concept is roughly 60mm longer and wider than a Mazda 3 sedan.
A turbocharged 1.6-litre four-cylinder petrol engine sits under the bonnet, while a six-speed dual-clutch automatic transmission sends drive to the front wheels.
The clean cabin – reminiscent of recent Hyundai designs – features flowing panels with illuminated contours, white leather upholstery and brushed metal across the door handles, air vent surrounds and gearshift lever.