Our friends at GoAuto had a chat to GM chief Denny Mooney today and from what can gather he had a lot to say about Holden's future regarding not only diesel but also Hybrid engines.
We mentioned recently that Ford Australia is working on Hydrogen powered engines, while Holden had not confirmed whether or not a Diesel version of the VE Commodore will ever become available.
Of course, this is a calculated response by Mr Mooney, last week we reported how GM's vice-chairman of global product development Bob Lutz has pressed pause on the future of GMs RWD programs due to the emission standards set to change to reflect global warming and pollution. In that interview Mr Lutz famously said We don't know how to get 30 percent better mileage.
We believe a Holden VE Commodore Diesel is going to happen, its now more a matter of when as oppose to if.
"We're working on diesel – there is an engine that works – but we don't have a planned production date," he said.
Mr Mooney was quoted as saying that whilst the technology was there for Holden to put a Diesel (and even Hybrid) into the Commodore, its more a matter of if anyone would buy it.
"Here's the deal with diesel – and you can put hybrids in the same mould, by the way – you've got to have a business case. The reality for diesel and two-mode hybrid is that there is a lot of money that you have to spend to productionise that – (e.g.) you've got to do all the crash testing." he said.
This is a strong argument given that the Commodore is mainly a fleet car. Would Fleet buyers flock to Diesel instead? or Even Hybrid? Of course they would! It would reduce costs.
"But to spend all that money and put it in production, you've got to be confident that you've got a reasonable business case. And I can tell you that a lot of hybrids don't generate reasonable income." he said.
We might have given Mr Mooney less credit than he deserved in the past and he might carry the strongest American accent in the industry, but when it comes to business sense, cost cutting and maximizing profits, its what he does best. Even if it costs thousands of jobs.
The issue with Diesel and Hybrid is simple. Fleet buyers are going to buy the Commodore regardless, if it was Diesel or Hybrid, it would be better, but and the end of the day, the choices are either a Falcon or a Commodore and since Ford is not exactly winning the alternative fuel race, there is no reason to try.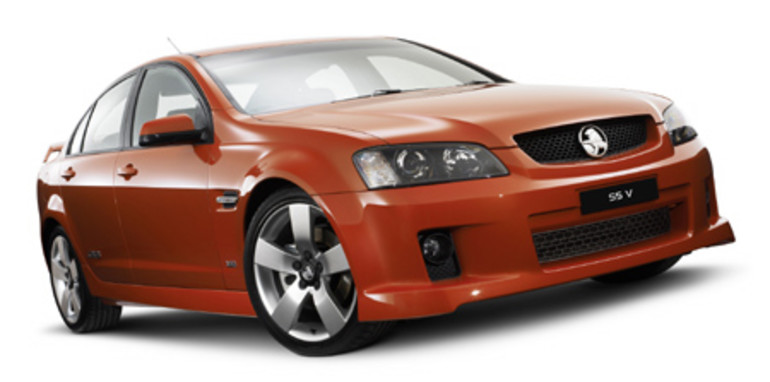 However, then there is the Japanese, Toyota have been using the Hybrid image so well, that when you think of Hybrid or Green cars, the first thing that comes to your mind is a cute little Japanese car, better known as the Prius.
Mr Mooney is well aware of the beneficial image improvement a Hybrid would bring
"From an image standpoint and all the other things it can do for you, you can also look at it as a marketing and advertising move as well – for your brand and your company," he said.
A big statement from a company that has spent a great deal of time focusing on making bigger engines as oppose to more efficient ones.
All in all, it seems that Holden have been quietly working on both Diesel and Hybrid without much hype. Also there appears to be no set schedule as to whether or not Holden will bring out a Diesel prior to the Hybrid.
You can read the full interview at GoAuto here