Well it seems that Mazda is trying to build some credibility for the Mazda 3 MPS. The Hot hatch which was released last year (to a great deal of hype) has been a little lacklustre in the sales department.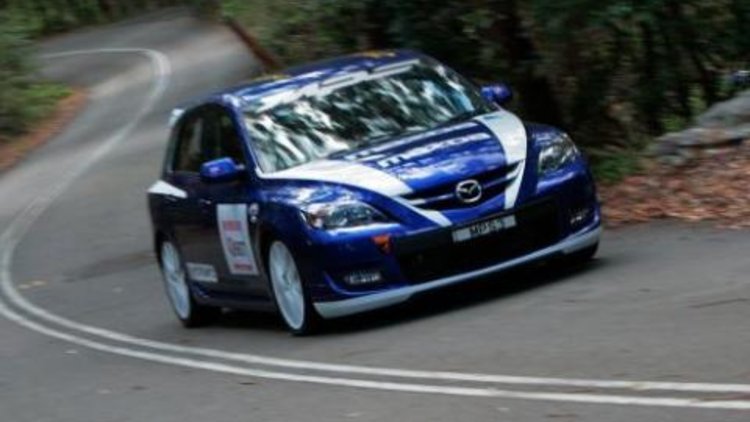 Running the Mazda 6 MPS engine and turbo, the 190kW (380Nm of Torque) Mazda 3 has some problems putting all that power down via the front-wheel drive system. When we drove the Mazda 3 MPS, torque steer was a very evident problem around every corner.
Nonetheless, Mazda have decided to enter the five-day tarmac event in Tasmania. The event starts today from the state's northern city of Launceston.
Mazda have set up their own website to cover the Mazda 3 MPS' progress.
Mazda 3 MPS Targa Tasmania