Sometimes, its just best to let the pictures do the talking :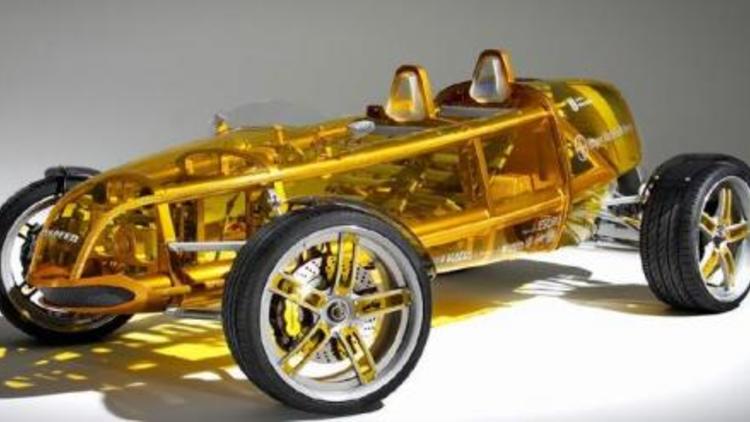 Presented at the Geneva Auto Show this beautiful car is a wonder of optical illusion.
Named Exasis, the car is created by Rinspeed from transparent high tech plastic and yellow trim.
Can you buy one? Not exactly, but the pictures certainly make for interesting viewing anyway.
Exasis - The Transparent Car