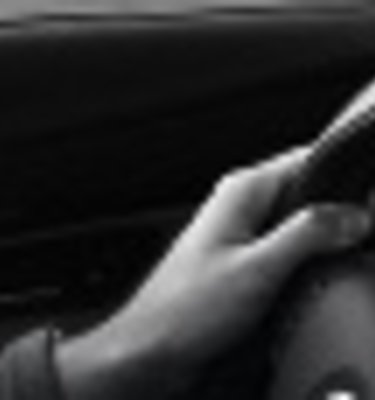 Looking for a deal on this car?
2009 FPV F6 310 Review & Road Test
An FA18-like induction noise ensues with each slam of the throttle
Model Tested:
2009 FPV F6 310 six-speed automatic - $66,590
Options:
Graphite 19-inch alloy wheels $1034;
Mind boggling acceleration; induction noise; design; price; gearbox. Handling; everyone trying to race you!
CarAdvice Rating:
There are those critics who think Aussies can't build cars. Well, I'd agree in some regards to that statement, but after driving the FPV F6, it's any wonder engineers from Ford's go-fast division haven't been poached by leading German manufacturers.
Different coloured panels at the front set the F6 aside from regular Falcons, as does the massive exposed front-mount intercooler!
Climb on board and Ford's new FG Falcon interior is on offer, including the LCD screen display which includes full iPod integration and an intuitive menu system to connect your telephone via Bluetooth.
The seats are quite comfortable, offering plenty of side and bottom bolster. There's heaps of leg room for both front and rear passengers, with the rear door cutaway also being modified to cater for taller passengers.
All the controls are easy to use and in the right place. My only gripe was with the steering wheel controls at night time. They don't illuminate, meaning your photographic memory is needed to remember which button does what in the dark.
All the fun starts when you turn the key and nudge the starter button. Powering the F6 is an insanely brutal – yet smooth – 310kW, inline-six-cylinder, turbocharged 4.0-litre engine. The claimed combined fuel economy is 12.1-litres/100km. This figure is achievable, but expect it to creep higher each time you hit the loud pedal.
The test vehicle was fitted with the stellar six-speed automatic ZF-Sachs gearbox, which certainly isn't a detriment to the package.
Gear shifts are the quickest you will find this side of a dual-clutch gearbox and the accuracy and precision of the sport mode doesn't leave much to be desired. The sport mode allocates a number of points before deducting them based on your driving style.
The adaptive system eventually reaches a minimum number of points before it shifts with full force, blips on downshifts and holds gears to the redline.
Even moving off gently, you can rest assured there is plenty of torque and mumbo on tap. When driving around the city, the fuel consumption is much like any other Falcon due to the turbo remaining off boost.
Sink the boot in and a wave of torque hits. The constant stream of torque begins very low in the rev range and carries all the way through to the redline. Then there's the noise! This is the F-18 of Aussie sports cars, it sounds incredible. The induction noise is seriously the best in the business.
It's all good and well until you reach a corner though. Being a family sedan, it's really let down by pliable suspension. It soaks up bumps beautifully, but has a lot of body roll as you push through corners. The tyres do make up for the suspension though, retaining grip even during hard cornering.
Great feedback through the heavy-ish steering gives ill-confidence on approach to a corner. It feels as though all the speed built up approaching the corner is wasted as soon as it comes time to turn in.
At about half lock you begin feeling the low-profile tyres being worked to their limits, the lack of side profile is felt through the wheel with the occasional jerk being transmitted when grabbing holes on the road.
Powering out of a corner is a confidence inspiring experience. Although there is a relative lack of grip on stationary starts, building up throttle on the exit of a corner gradually brings on boost, which can then be opened up to full noise when the car is straight again.
The soft suspension also affects the way the car changes direction and performs under heavy braking. Quick direction changes unsettle the car and heavy braking causes the nose to push down hard.
The brakes are up to the job, featuring four-pot cross-drilled and slotted Brembos up front, with two-pot cross-drilled and slotted Brembos at the rear. An optional premium braking package is on offer, featuring six-pot/four-pot Brembos respectively.
From what I've been told by private owners, the F6's brakes happily withstand a track battering, taking on several laps with no sign of fade.
As I've mentioned countless times before, the stability control system employed across the Holden VE range (and most importantly the HSV range) is one of the best on the market. Ford's system offers a little too much play, forcing the driver to intervene before the system steps in.
The hit of torque produced by the F6's powerful motor comes on suddenly and will definitely catch you off guard if you're not behaving. So much so that you instinctively let off the throttle and begin correcting before the stability control steps in.
The difference between the F6 and the V8 HSVs is that the HSV system begins intervening at the point the driver would, not right after. This gives a much more natural driving feeling.
FPV's F6 is priced from $57,990 for the F6 Ute and $66,590 for the F6 Sedan. The six-speed automatic gearbox is a no cost option which is great news for punters who don't want a manual.
So what's the verdict on FPV's F6? Living with it for a week had me continuously smiling. It's great fun to drive sedately and even more fun to punt around a few bends. The induction noise, coupled with the silky smooth engine and gearbox combination leave you lusting for more each and every time.
Although it's not formidable through corners, it's a wicked vehicle and shows that there is hope yet for Australian manufacturing!
CarAdvice Overall Rating: How does it Drive: How does it Look: How does it Go:
Specifications:
Engine: 3,984cc, inline six-cylinder
Power: 310kW @ 5500rpm
Torque: 565Nm @ 1950-5200rpm
Induction: Garret GT3540 turbocharger
Transmission: ZF Sachs six-speed automatic
Differential/Driven Wheels: Limited-slip differential/rear-wheel-drive
Brakes: 355mm four-pot/328mm two-pot cross-drilled Brembo
Top Speed: N/A
0-100km/h: 5.01s
0-400m: N/A
CO2 Emissions: 289g/km
Fuel Consumption: 12.1-litres/100km
Fuel Type: 98RON petrol
ANCAP Rating: Five-stars
Airbags: six
Spare Wheel: Full size spare
Tow Capacity: 1600kg
Turning Circle: N/A
Warranty: 3-year/100,000km
Weight: 1778kg
Wheels: 19-inch alloy with 245/35R19 tyres
Looking for a deal on this car?