There was a time when the RX series from Mazda was cool. The RX-7 followed a revolution started by Mazda and its commitment to rotary power plants many years ago, but when the RX-8 came out, despite its beautiful looks and its suicide doors, there was something really missing. Power.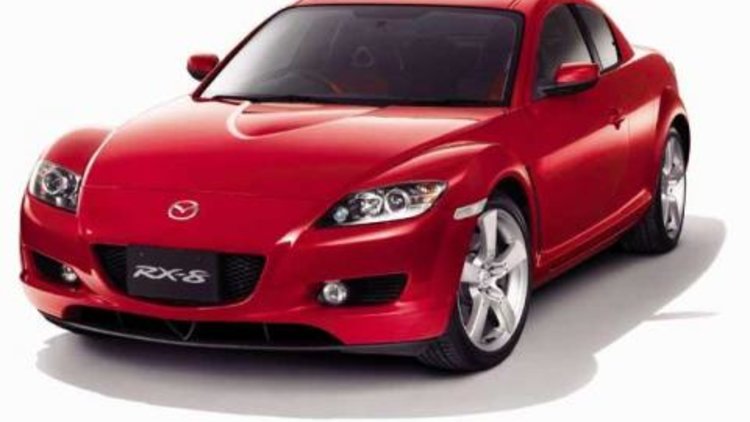 With only 177kW (and 221Nm of torque) of power to play with, the RX-8 was never feared on the road. For those who opted for the Automatic, power was dropped to 141kW. Although the 0-100km/hr time came in at a respectable 6.1 seconds (for both models). The RX-8 was still missing one thing. Power.
But don't get excited, that intro isn't meant to lead into this special edition Mazda RX-8 Turbo charged. There are many aftermarket kits available to Turbo charge your RX-8 and for those looking for some power, it is a worthwhile option.
So this is the new Mazda RX-8 Kuro, there will only be 250 vehicles sold and it will only be available in the UK, and as the name suggests (Kuri = Black in Japanese) all 250 will be .. in black.
There will be no power upgrade, only a revised interior as well as minor changes to its head and tail lights. The interior comes with
beige-grey leather treatment,
a new leather steering wheel and piano-black and silver highlights
an optional DVD navigation system.
Cruisematic speed control
Bose sound system with nine loudspeakers.
Apart from the updated interior, you can make sure everyone knows you have a Kuro thanks to the silver chrome backing found in the head and tail lights and of course, unique Kuro style 18in alloy wheels. The car is selling for $83,000 AUD in the UK.
2007 Mazda RX-8 Kuro Special Edition (UK)