With Jaguar ranking second in the well respected JD Power Initial Quality Study (IQS) in the United States last year, the question remains as to why sister brand Land Rover (Range Rover) continues being listed below the industry average.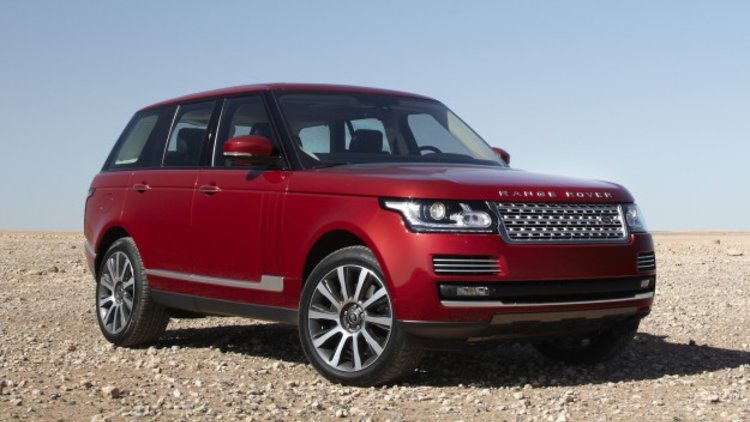 The 2012 JD Power IQS study showed Jaguar ranking second only to Lexus with an average of 75 problems per 100 vehicles (Lexus was 73), which put it in a tie with Porsche. With the industry average last year being 102 problems per 100 vehicles, the improvement for Jaguar was enormous, as it was ranked 20th in the 2011 study with 114 problems per 100 vehicles.
Nonetheless, Land Rover remained well below the industry average in 2012 with an average of 119 problems per 100 vehicles, putting in the bottom half of the chart.
At the Chicago auto show, CarAdvice asked Jaguar Land Rover's North American President and CEO, Andy Goss, why there's such a disparity between the two British brands.
"The issue is, [that] so many changes are taking place. It's interesting on Range Rover, one of the biggest issues in the survey were not per say of quality, it was a fact that for example the tailgate was not electric, and we got hammered in the IQS because of that," Goss said.
He also pointed out that the results are not necessarily based on quality, rather perception as Jaguar and Land Rover get different feedback on the exact same infotainment system fitted to both brands.
"All the time it's the same process, we even get different reactions to the same entertainment system on Jaguar and Land Rover – it's a perception thing we need to overcome."
Nonetheless, the changes are coming and Land Rover appears to be taking the results very seriously, expecting to improve in the IQS rankings with the new Range Rover and Range Rover Sport.
"There's a laser-tight focus [on quality], we have a German quality director. I say to you [that] if you want a quality director, make them German. We have a German quality director and he hangs onto the fine detail of the process. We are making progress, always a long way to go and that never changes but we are making progress."
The new Range Rover launches in Australia this month, with the Range Rover Sport destined to make its world premiere at next month's New York auto show.
Land Rover has 'laser-tight' focus on quality