Yesterday it was Korea, and today, its China. Holden have announced plans to export Global V6 engines (the ones in the VE Commodore) to China. Two versions of the Global V6 engines will be fitted in the new Buick Park Avenue being built by Shanghai General Motors.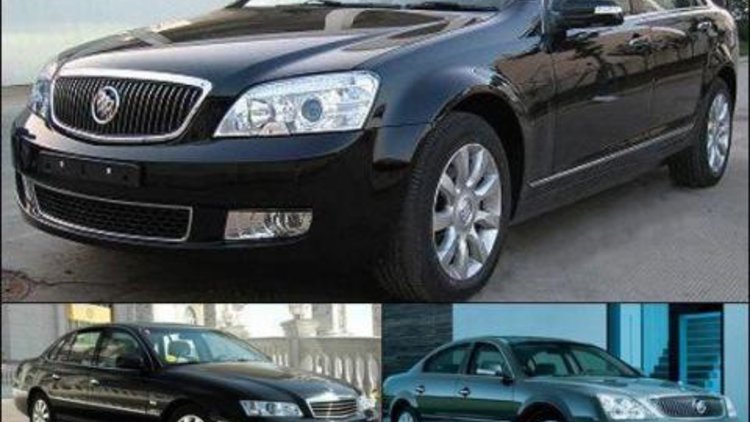 China's car industry is growing at a massive rate, given the thirst of the rising middle class for cars, the move by Holden taps into a huge market. The whole program is expected to be bring several hundred million dollars to Holden over the next few years.
The Buick Park Avenue, unveiled to media in Shanghai last night, will utilise both the 3.6L V6 engine and a unique 2.8L V6, both being built at the GM Holden's state-of-the-art Engine Operations plant in Victoria.
The new Buick - which will be built at Shanghai GM's Jinqiao plant - is the first vehicle to go into production outside Australia utilising the global rear-wheel drive architecture developed by GM Holden. The vehicle will have an exterior based on the Holden Statesman with the interior completely redesigned by GM China to suit the local market.
Its not just engines that Holden is exporting. It seems that Holden's RWD technology is well sought after in the GM arena. With specialist rear wheel drive engineering expertise being given the task to create a luxury limousine for rear seat passengers as distinct from the sports luxury, driver-orientated vehicle produced in Australia for domestic and export markets.
GM Holden Chairman and Managing Director, Denny Mooney, said,
"The Buick Park Avenue is another exciting step in the worldwide adoption of the global rear-wheel drive architecture developed here in Australia and is a valuable export program for GM Holden in the world's fastest growing auto market.With today's announcement of these engine exports to Shanghai GM, our engine production plant in Victoria is supplying customers in markets as diverse as Italy, South Korea, Germany, Thailand, South Africa, Sweden and China.
It will be interesting to see how far Holden will go in China, with full exports out of the question (mainly due to the cheap labour available over there) the Chinese will find many uses of Holden's RWD architecture.