The Volkswagen Caddy Maxi range of commercial vans has been expanded with the addition of two new models, one focused on efficiency and one on flexibility.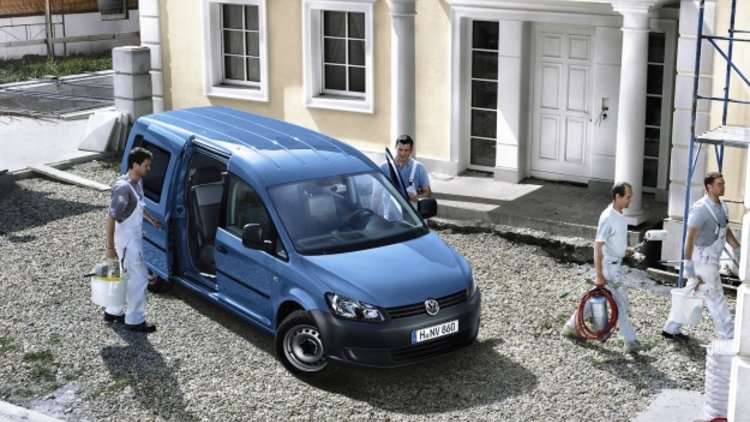 The Volkswagen Caddy Maxi Van 250TDI with BlueMotion Technology is the most economical model in the range and the first Volkswagen commercial vehicle to feature the environmentally conscious technology.
2 
The new, more efficient Caddy Maxi Van comes standard with a five-speed manual transmission, while its specifications and $27,990 price tag match those of the Caddy Maxi Van 250TDI it replaces.
3
3
3
Volkswagen says the Caddy Maxi Crewvan's maximum load length is 2.25m (with seats removed) with a payload limit of 709kg – for models equipped with the standard five-speed manual transmission. The Caddy Maxi Crewvan sits on 16-inch steel wheels as standard, and features, as per the Caddy Maxi Van, rear barn doors. A tailgate is also available as a no-cost option.
2 
Priced at $1500 more than the equivalent Caddy Maxi Van, the Maxi Crewvan starts at $29,490.
Volkswagen Caddy Maxi - new model prices:
Volkswagen Caddy Maxi Van 250TDI with BlueMotion Technology – $27,990
Caddy Maxi Crewvan 250TDI five-speed manual – $29,490
Caddy Maxi Crewvan 250TDI seven-speed DSG – $32,490