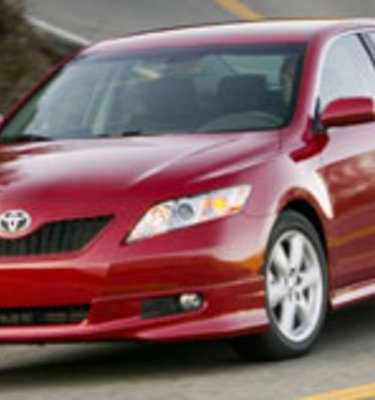 The 2007 Toyota Camry good to go
There are a few cars that are synonymous with that boring, bland, fridge on wheels feel to them, but the Toyota Camry leads the race when it comes to being the most boring car in Australia.
Fortunately, Toyota Australia is aware of this and have done a fair bit to tackle the dull styling and boring brand image that is the Camry. After all that work, it seems like Toyota Australia have finally released the date for the All new 2007 Toyota Camry on 22nd of July 2006:
"We'll be doing the first deliveries in early August. Aurion will be later, about three months,"
I have to admit that it looks a LOT better than the old Camry which was about as Interesting as a piece of banana cake. However, it is still front wheel drive. Although it is smaller than Mitsubishi's failing 380 which is also front wheel drive, it does have that stigma of being a Camry still attached to it. Toyota has always been a brand of excellent reputation when it comes to quality and resell value, and I guess if you are interested in buying a car as a tool, and have absolutely no interest in enjoying your drive, then the camry might just be for you!
Toyota has dropped the MR2, Celica from further production, and they did with the Toyota Supra, instead they have tried to push their Toyota Racing & Development (TRD) brand into the new Aurion. Unlike the Toyota Corolla Sportivo which tries so hard to be a sports car. The TRD tuned Aurion (and maybe Camry) is promised to come with a Supercharger. Again, spending money on a front wheel drive super charged car is not the smartest idea in the world.
I tell you what Mr Conomos, most sport car lovers will laugh in the face of a front wheel drive supercharged car, I know Honda have been continuing with the Integra as a front wheel drive car, but the Integra is light, agile and not supercharged!