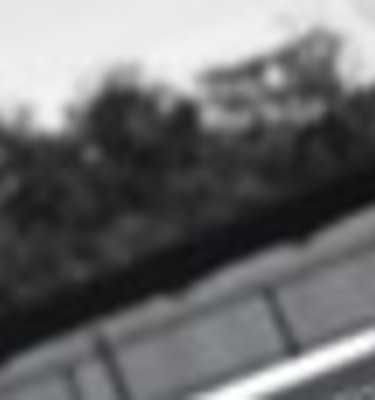 2009 BMW X6 xDrive50i Review
When BMW sent out invitations to the launch of its new X6, the Xdrive50i, I was a little sceptical about the particular drive route chosen for the vehicle in question.
It wasn't that I doubted the performance on hand, I mean as Australia's first production vehicle to feature a twin-turbo powered V8 engine the figures on the spec sheet alone looked pretty damned impressive.
Nor was it the thought that we'd run out of brakes given this X6 features 358mm discs all round plus the full house of BMW's latest braking technology. No, this didn't faze me in the slightest.
What was of just a slight concern to me was the fact that the roads chosen to highlight the xDrive50i's potential were the exact ones I spend quiet weekdays riding my high-powered sports bike.
This is a place where quick changes in direction and altitude, fast runs through tight twisty turns, and breathtakingly sharp crests that fall away dramatically in to razor sharp turns are, well, let's just say a challenge.
Surely the X6 Sports Activity Coupe with its 2190kg tare weight, higher ground clearance and 1690mm body height couldn't possibly handle roads like this, it's clearly a case of marketing suicide.
In a few short hours I'd eat my words, for as one of the other automotive writers on our drive day put it, "this thing handles like no SUV should", and you know what? He's right.
The xDrive50i sits atop the X6 tree with the six-cylinder diesel and petrol models below it respectively and is priced to rival Range Rover's Supercharged Sport and Porsche's Cayenne GTS in terms of bang for your buck.
But when I say rival, perhaps that's a little unfair, perhaps trounce is more correct.
The xDrive50i is significantly quicker given the relative power similarities, it also uses less fuel than the two competitors mentioned. It's fractionally more powerful, is lighter, and produces fewer emissions - and speaking from personal experience - also out handles the pair significantly.
The 0-100km/h run is dealt with in 5.4 seconds and if that doesn't do it for you then perhaps the fact that the X6 will eat a kilometre from a standing start in under 25 seconds will. In fact it'd probably be quicker were it not speed limited to 250km/h.
With that kind of performance you could swear fuel consumption would be a nightmare but the average is claimed at 13.8 litres per 100km when fuelled with 98RON petrol.
Even at the hands of myself for a day the xDrive50i managed 14.4 litres on average. In theory this means a maximum cruising range of just over 600km from the 85-litre tank.
Suspension utilises a self-levelling pneumatic system with a dual traverse link set up in the front and a multi-link arrangement in the rear. The handling is incredible with sensational grip on hand through the 20-inch diameter rims (10-inch wide front/11-inch wide rear), with well weighted feedback from the steering.
Personally I'd have liked a little less in the amount of turns lock-to-lock, just to sharpen the sporty feel through tight corners, but the level of assistance offered is ideal in all situations meaning a level of enjoyment usually equated with a premium sports sedan.
But perhaps more impressive still is the combined DSC and DPC systems. Now DSC (Dynamic Stability Control – also known as ESP), as we all know, corrects a car's positioning by applying braking to the inner wheel to regain the intended course, which depending on calibration and brand works with varying degrees of success. Needless to say on the X6 it's terrific. But the xDrive50i boasts one more tool in the kit, one which I really found quite enjoyable.
Coupled to the DSC system is functionality known, in BMW speak at least, as DPC (or Dynamic Performance Control). Unlike regular Traction Control systems that effective cut power when lack of grip in sensed, the DPC system applies additional torque to the outside wheel when cornering to push you around the corner, and help maintain momentum.
The best analogy – and the one provided to us – was to think of it like steering a canoe. You can do it two ways. Say for example you want to go left, either you place the left oar in the water to act as a brake (DSC) or you paddle harder on the right hand side of the canoe to make the turn (DPC). Great isn't it?
Even when trailing throttle in to a turn or suddenly releasing the throttle mid-corner (not something I'd generally advise) the DPC system maintains optimal traction to the required wheel(s) and thus maintains stability.
Perhaps most importantly of all though is what's under the bonnet, the twin-turbo 4.4-litre V8. Developing 300kW between 5500rpm and 6400rpm the aggressive note from the twin rectangular exhaust ports certainly makes it clear as to the intent of the X6.
The pair of low inertia turbochargers spool up incredibly fast (to a peak of 175,000rpm) to apply greater purpose through the torque curve that avails 600Nm from 1750rpm all the way to 4500rpm.
As the turbochargers are mounted between the valley of the 90-degree V8 the usual turbo noise isn't overly apparent meaning nothing but a sweet growl can be heard inside the cabin. This also better assists lateral weight distribution.
This exhilarating engine is also destined to become standard equipment in the all new 7 Series sedan when it arrives in April this year.
The six-speed automatic offers a decent spread of ratios and is very smooth of shift even under considerably heavy acceleration. Manual override is available either through the stick or via the steering wheel mounted paddles.
I did find 'sport' mode works best in enthusiastic driving, as you might well expect, though is let down by a slight delay on kick down when allowed to do its own thing. The best way to really enjoy the X6 is to make full use of the paddles. Faster response and a quick rev match on down shift make this a far more enjoyable option.
Cabin space is typically BMW - simplistic, elegant and comfortable. Space and support are both equally generous for the front seat passengers and as a dedicated four-seater rear passengers are afforded ample hip and shoulder room as well. Leg room is more than adequate all-round though the rear headroom is slightly diminished given the Dakar-esque rake of the roof.
Luggage capacity is a surprising 570-litres which believe it or not is 15 litres greater than Volkswagen's Touareg. This area can be further expanded to 1450 litres by folding down the rear seats.
Sumptuous Nevada leather upholstery is standard on the xDrive50i model and can be optioned further with a perforated finish in combination with seat heating and ventilation. Four interior trim finishes are offered.
Comfort access, electrically adjustable front seats with memory, head-up display, four-zone climate control, 16-speaker six-CD stereo, automatic anti-dazzle mirrors, power windows and mirrors, Bluetooth phone connectivity, remote central locking with alarm, cruise control with speed limiter function, satellite navigation, digital TV reception, adaptive automatic headlamps, rain sensing wipers and an electronically adjustable steering column complete the standard feature list.
The xDrive50i offers dual front and side airbags as well as full-length curtain airbags which coupled with the extensive electronic systems and high-rigidity body cell afford the X6 a very safe package overall (not yet EuroNCAP tested – similarly spec'ed X5 models offer a five star EuroNCAP result).
In addition to the 20-inch Star spoke alloys, the xDrive50i offers subtle styling cues to differentiate it from its six-cylinder counter parts. These include the aforementioned rectangular exhaust tips as well as stain finish window surrounds, titanium coloured kidney-grilles, satin chrome side strip and of course the xDrive50i badging.
The xDrive50i is priced from $145,000 (RRP) and is available now.
2009 BMW X6 xDrive50i Review