The all new 2010 Saab 9-4X has shed much of the heavy camouflage which draped earlier prototypes, now wearing just a thin disguise which reveals the true proportions of the new SUV.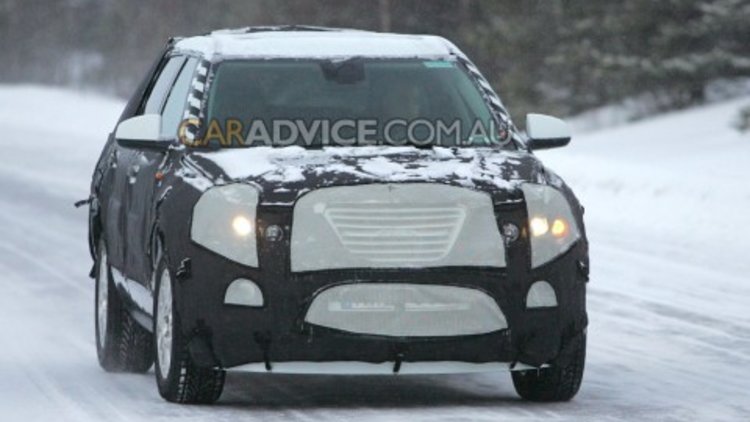 The production model will derive much of its styling influences from the Saab 9-4X BioPower concept which debuted earlier this month at the 2008 Detroit NAIAS.
Code-named GMT168, the new Saab will start production at the Ramos Arizpe plant in the United States in the latter half of 2009.
It will share GM's new TE-chassis with the 2010 Cadillac SRX, incorporating Saab's XWD (Cross-Wheel-Drive) all-wheel-drive system.
In addition to the regular line-up of petrol engines, a 186kW turbo-diesel unit will also be available which has been developed by GM and VM Motori.