With the new generation Renault Megane making its debut just a few months ago, these new spy shots reveal a station-wagon version is also on its way.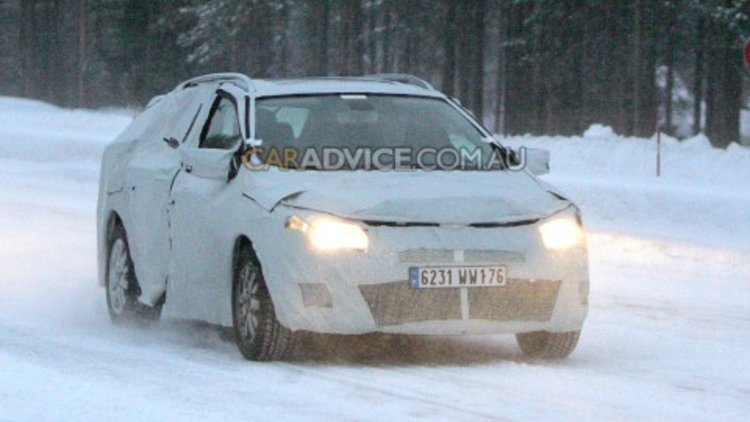 The prototype in question was undergoing harsh durability testing at minus 37 degrees Celsius in northern Scandinavia when these images were taken.
This new station-wagon model is Renault's answer to the Peugeot 308 Touring,which made its global debut at the Melbourne International Motor Show early last year.
The new model is much more than just a mature evolution of the current Megane Estate and will lack the most controversial features of its predecessor.
It will feature both a more composed design and ride, using the new super-platform developed by Renault's sister company Nissan, already found in the Nissan Dualis.
2009 Renault Megane wagon spied