The Jeep Wrangler Ute is still very much under consideration, according to Jeep's global boss, Mike Manley.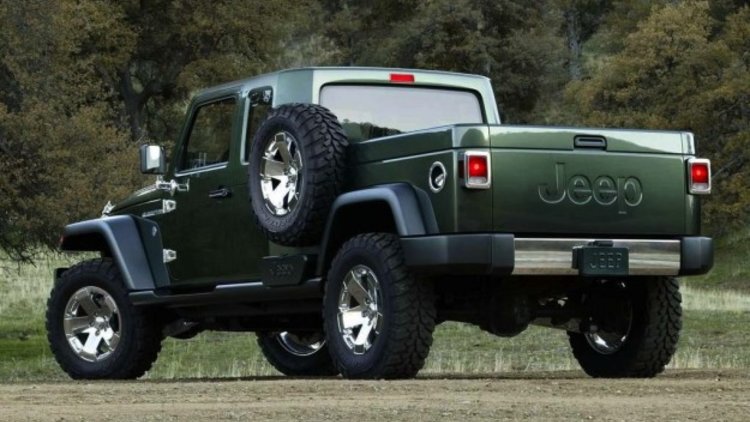 Following on from CarAdvice's report on the Wrangler ute back in August, it appears that discussion for a utility version of the iconic Wrangler SUV continues deep inside Jeep headquarters.
Speaking to the Australian media today at the Detroit Autoshow, Manley said there's great opportunity to create a ute version of the Wrangler in the future.
"I have an absolutely iconic vehicle [in the Wrangler]… it would be natural target vehicle to produce a ute from".
While the ute is more than likely to further help Jeep gain global sales volume, Manley admitted that at the moment it has taken a backseat to the two priorities that Jeep has invested heavily in for the coming years.
"Adding a smaller vehicle at the bottom and adding a bigger vehicle at the top, from an overall investment perspective, it's certainly more of a priority than a ute for example. But now that when I think about our product development, we are a long way through that development, so the next thing that is important comes on to the table."
Jeep has seen massive global growth over the last few years with volumes up 24 percent in 2010, 41 percent in 2011 and 19 percent in 2012. Which means global sales have more than doubled over the last three years.
In 2012 the company set an all time record of 701,626 Jeeps sold globally, which beat the brand's all time record of just under 700,000 set all the way back in 1995, at the height of the SUV craze. Jeep is committed to increasing that figure to 800,000 units by 2014.
Given the success that Jeep continues to enjoy, it's likely to get a larger share of the group's research and development budget, making it more likely a ute version gets the green light.
"Like any company where you have a number of brands and a number of vehicles and have limited resources, you have to be incredibly careful where you invest that resource. Jeep, of course, gets significant amounts of resources."
The Jeep Wrangler Ute is likely to be considered with the next-generation Wrangler due after 2015.
Jeep Wrangler Ute dream still alive