Mercedes-Benz Australia has confirmed the arrival of the Mercedes-Benz E400 and E300 hybrids as part of the model lineup update that hits showrooms in the third quarter of this year.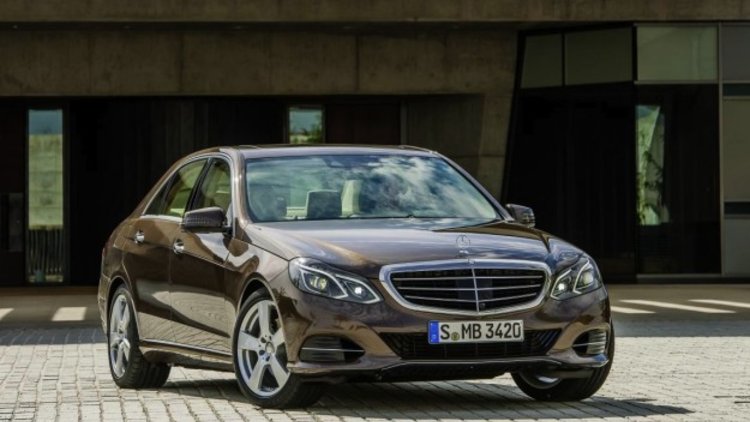 The refreshed Mercedes-Benz E-Class range will include an E200, two E250s, E300, E350, E400, E500 and the E63 AMG variants. Prices are likely to remain relatively unchanged for existing models but more equipment is expected across the range.
Mercedes-Benz Australia's head of corporate communications, David McCarthy, confirmed that the E-Class estate would continue to be offered to satisfy a small but loyal buyer base. The updated coupe and convertible models will also arrive at the same time as the rest of the range but will not be available with a hybrid or AMG drivetrain.
The Mercedes-Benz E63 AMG sedan will continue on, with the model coming in third behind the C63 AMG and ML63 AMG in the AMG sales tally for Australia while the E63 estate variant remains unconfirmed, with the company having sold only four of the current generation in Australia so far.
The all-wheel drive version of the E63 AMG will not be making an appearance in Australia as it's only being built in left-hand drive. It's likely we will see an AWD E-Class AMG when the next generation arrives in a few years time.
The big news will be the arrival of the Mercedes-Benz E400 (3.5-litre petrol V6) and E300 hybrids, which will offer more choice in the E-Class range, particularly for customers looking for a luxury hybrid sedan that may have previously looked to Lexus.
The Mercedes-Benz hybrid models come at a time when sales of luxury hybrid sedans have struggled (though they have been, until very recently, available only from Lexus). Nonetheless, BMW, Lexus and Infiniti already offer hybrid variants of their large car sedans. Mercedes expects to sell around 100 hybrid E-Class models per year.
The updated E-Class range will still be predominantly dominated by the E250 diesel and petrol variants, with sales of the V6 and V8 variants making up less than 20 percent of overall volume (excluding the E63 AMG).
Mercedes-Benz E400, E300 hybrid heading to Australia