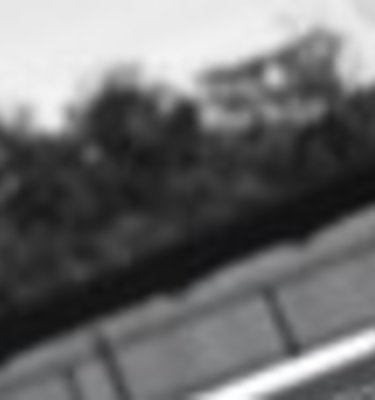 Ford Fiesta Zetec - Long Term Conclusion
Well it's been five weeks and some 2500 kilometres since we picked up the keys to the all-new Fiesta Zetec but sadly, as with all good things, this one too must come to an end.
But before we say goodbye, we promised you some more driving notes on the smooth new hatch and not to disappoint, covered a range of country driving with a little more purpose on board to get a good feel for how Fiesta responds when driving for driving's sake.
It's one of those things many people don't seem to enjoy any more, and perhaps petrol prices and the lack of spare time have much to do with this, but to me at least, the pleasure and relaxation found it a long country drive is quite understated and funnily enough, although you'd not expect it, pleasurable and relaxing driving can be achieved in the new Fiesta.
Out in the foothills of Mount Dandenong in Victoria are some challenging and twisty roads that will rather quickly show up any flaws in a car's handling characteristics and best of all, especially in a car of this size, these roads are enjoyable at the speed limit.
Pleasantly, the Fiesta is an enthusiastic performer, despite its seemingly small 1.6-litre engine, and perhaps best of all, has a great note from the twin tube pipe under heavy acceleration, making the higher end of the tacho an enjoyable place to spend time.
The five-speed gearbox is a cinch to use and although the throw is a little longer than I would have preferred, for a car of this price range it is a real surprise. Quick of shift and exact in placement every time – unlike some competitors I could name.
Clutch uptake is precise, but not so short as to be burdensome in stop-start traffic and offers enough feel to provide a sense of involvement in proceedings, again something not often experienced in a light hatch.
Progressive brake pedal feel with sharp response means you develop a rather natural connection with the car's stopping abilities fast being able to quickly get a feel for exactly how much pressure is required to maximise your stopping distance.
The ABS is well calibrated with a slightly later threshold than expected meaning a little rear lock up can be expected if you brake late in to a corner. It's one of the trappings of a disc/drum combination but in no way effects the car's stopping capabilities – in fact I feel it enhances them to a degree.
Fade is minimal, and you really do have to punish the brakes to notice this, and once again it's more pronounced in the rear, but until we get discs all round is bound to happen. But don't stress, there aren't too many Fiesta owners who will ever drive hard enough to experience this.
Couple the smooth experience inside the cabin to the grippy, VW Polo GTI like handling outside and the Zetec is a recipe for fun unlike anything else in this price bracket without a turbo.
Keen turn in, minimal body roll and excellent poise ensure the car remains flat and balanced, even when pushed. Lift off oversteer can be achieved if you're enthusiastic and I even felt an inside rear wheel up on a couple of occasions.
Steering feedback is true and well weighted and a touch of rain doesn't affect the handling nearly as much as you'd expect, only demonstrating a touch more understeer when it's damp underfoot.
Fortunately this is quickly remedied by the optional ESP system, as fitted to our press car, or by lifting off the throttle. Though a little more intent from under the bonnet wouldn't go astray, when kept in the northern end of the tacho there's more than enough fun to be had – plus you get to keep your license – we can only hope Ford do an XR4 variant sometime soon.
Now I know where this will end up, so I'm going to beat you to it. Yes, the Fiesta and the Mazda2 share origins in platform so to be fair, I did drive both on the same day and I've got to say I stand by my call - the Ford wins.
The drive is decidedly more European, as you'd expect, the handling is flatter and the performance more spirited – and who doesn't enjoy that. I'm not saying the Mazda2 isn't any good, because it's brilliant, but as a driver's car the Fiesta Zetec wins hands down.
It's a shame to see it go, and for the money asked, this car gives a lot back. To anyone shopping the light hatch segment whom enjoys a bit of a drive now and then, go and test drive this car - and let me know when it lands in your garage.
Ford Fiesta Zetec - Long Term Conclusion