While we may all think of the electric vehicle as a new idea, or something straight out of the Jetsons, it seems that long before the environmental concerns of our modern times became high priority Rauch and Lang from the US were way ahead of their time with this, the 1914 Electric Brougham.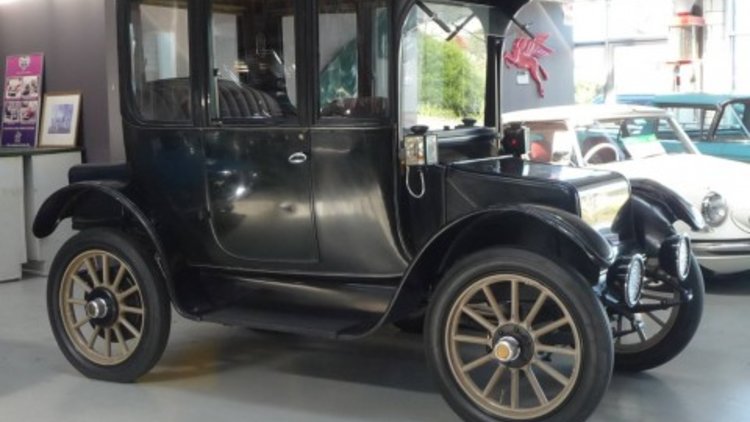 The only ready-to-drive, all-electric passenger vehicle of the auction, the Brougham will be auctioned at the Melbourne International Motor Show on March 9th as part of the Shannons Summer Auction series.
In what will no doubt be the star of the show, the 1914 Rauch & Lang Electric Brougham was designed to seat four, has remarkable all-round visibility and a touring range of up to 130km, with its back seat driver able to steer it through city traffic – via a tiller – at speeds of up to 50km/h.
It will be offered with no reserve price, with Shannons estimating it will sell in the $35-$50,000 range.
Driven by an 80-volt electric motor and a cache of rechargeable batteries, the Rauch & Lang was one of the earliest electric vehicles built. Production of electric cars peaked around the time of the First World War, due in part to the rise in petrol prices, with Rauch & Lang producing up to 1,000 examples a year in the United States.
Believed to be one of only two in Australia, the vehicle being auctioned features a stylish Brougham body style abounding in period features.
It was formerly owned by the Heytesbury Holdings Collection in Perth as part of the Holmes A Court stable of collectors' cars, but the most recent owner has treated it to a full electrical, suspension and brake rebuild to make it a potentially useable Veteran car.
With interest in electric vehicles again peaking around the world in response to energy and environmental pressures, Shannons predict that pioneering electric cars - known as "Juicers" – will undoubtedly become increasingly collectible.
All vehicles will be on display free to the public in the Concourse area of the Melbourne Exhibition Centre throughout the Show from February 27th until March 9th.
Not so new EV up for grabs in Melbourne