There's never a dull moment in the car industry, and 2012 proved to be another year of frenetic new-car activity and drama. So just in case you missed them - or you just want to read them again - CarAdvice has compiled the key stories of 2012...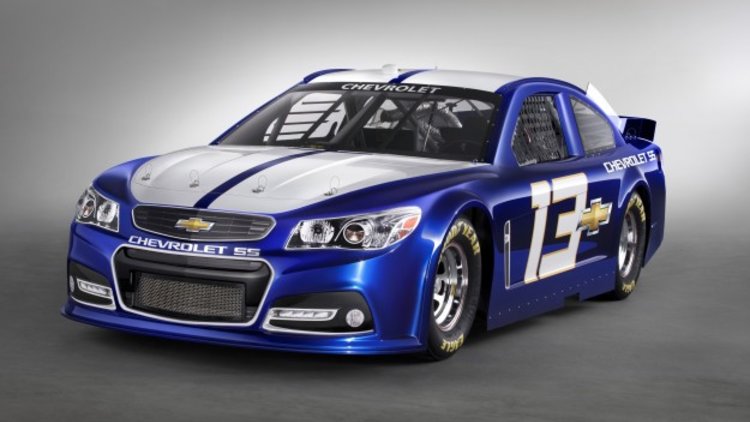 Holden Commodore/Chevrolet SS [exclusive]
There had been some rumours stirred by the registration of the SS badge in the US, but CarAdvice was first to report that a deal had been done that would see the 2013 Holden VF Commodore packed off to the States to become Chevrolet's first rear-wheel-drive sedan for 17 years. The SS would become Chevy's halo car in the US and be the basis for its 2013 NASCAR challenger. This crucial export deal for Holden will see about 10,000 to 15,000 VF Commodores shipped to the US annually.
Click to read Holden Commodore US return announcement imminent
Toyota RAV4 to go diesel [world exclusive]
In May, we revealed Toyota's hugely popular SUV would ditch its powerful but thirsty petrol V6 for a new, efficiency-focused four-cylinder turbo diesel for the next-generation model due in early 2013. Toyota confirmed the news in late 2012. One of our Toyota insiders said the engine move was a response to customer requests, and it's a smart one considering the continuing growth of diesel-powered variants in the SUV segment.
Click to read Toyota RAV4 V6 axed for 2013 model.
Mazda CX-3 [world exclusive]
Car makers are tripping over themselves to build smaller SUVs that cash in on the ever-growing segment and offer cheaper running costs for buyers, and we reported in February that Mazda was planning to build a baby brother to its CX-5 and CX-9 soft-roaders. Our well placed source revealed the model was being planned primarily for Europe and emerging markets such as South America and India, but you can confidently expect to find one in your local Mazda showroom in 2014, or 2015 at the latest.
Click to read Mazda CX-3 baby SUV in the pipeline.
Secrets of the 2013 Mercedes-Benz S-Class [world exclusive]
Name a common vehicle technology – such as anti-lock brakes or electronic stability control – and there's a good chance it debuted on a Mercedes-Benz S-Class many years ago. In June, CarAdvice was the first motoring media outlet in the world to detail the key innovations that will be found in the 2013 version of the German limo. Features included an undercar airbag designed to help reduce the severity of an accident, seatbelt airbags, front seats that move inwards automatically if a side impact is detected, and a suspension system that can scan the road ahead and automatically adjust its dampers accordingly.
Click to read Secrets of the 2013 Mercedes-Benz S-Class.
Nissan and Mercedes-Benz brands join V8 Supercars
More than two decades after the 'Godzilla' GT-R monstered the touring car field in Australia, Nissan declared in Feburary 2012 that it would enter V8 Supercars and end the Ford Holden duopoly. The company said it would compete with a race car version of its upcoming Maxima replacement, the Altima. In a bigger shock, in September, it was announced that the three-pointed star of Mercedes would also enter the series with a touring car version of the E63 AMG – run by Erebus Motorsport. Mercedes-Benz Australia had denied persistent rumours that it would take advantage of new 2013 regulations designed to lure more companies into the sport, but money can be highly persuasive – especially when it's a Mercedes customer in the form of hugely wealthy Betty Saunders-Klimenko, daughter of the late Westfield co-founder John Saunders, who owns Erebus.
Click to read Nissan enters V8 Supercars.
Click to read Mercedes-Benz hopes for DTM-style Asia-Pacific race series.
Holden and Ford secure government co-investment
The Federal and State Governments, however, did deals with Ford and Holden in a bid to try and create a more secure future for the industry. In January, Ford used the Detroit motor show to announce a $103 million co-investment package with the Federal and Victorian governments to be put towards upgrades to the locally built Falcon and Territory due in 2014. Blue Oval management expected the deal to settle speculation on the future of Ford's Australian operations but did the opposite as the company could only confirm local production to the end of 2016. Two months later, rival Holden went six years better by declaring it would build two models in Australia until at least 2022 after securing a $275 million co-investment with Australia's politicians.
Click to read Ford Falcon and Territory safe until 2016.
Click to read Holden commits next-generation local cars to 2022.
Ford, Holden and Toyota axe Australia jobs
The ever-shrinking large car market in Australia and the strong dollar continued to take their toll on local jobs in 2012. None of the nation's three automotive manufacturers was immune from the effects. More than 1000 jobs were axed between Ford, Holden and Toyota.
Click to read Ford Australia cuts 440 jobs.
Click to read Toyota Australia axes 350 jobs.
Click to read Holden cuts 170 jobs at Adelaide plant.
Toyota 86 test track plan [exclusive]
The 86 sports car was Toyota's biggest and most important launch of 2012 – and we revealed how the company's Australian subsidiary had been planning to build an exclusive race track locally as part of the model's introduction.
Toyota wanted to break from the shackles of busy existing tracks so it could run 86 customer days as well as use the circuit for vehicle testing, but unfortunately the plan proved to be prohibitively expensive.
Click to read Toyota 86 exclusive racetrack plan revealed.
Toyota LandCruiser 70-Series dual cab ute [exclusive]
The workhorse ute that carries the LandCruiser badge is popular with miners, and we reported in February how Western Australia had encouraged Toyota to develop a dual-cab version that could carry more workers.
Sixth months later, Toyota Australia confirmed the imminent arrival of a fourth variant of the 70-series ute that would join the three-persons-only Wagon, Troop carrier and single cab chassis.
Click to read Toyota LandCruiser 70-series dual-cab ute coming.
Secrets of the BMW i8 [world exclusive]
BMW's new hybrid sports car has been popular with spy photographers, and in February we detailed hitherto unknown information about the i8. This included how the philosophy of the car's clever aerodynamics – including overlapping exterior panels – would be applied to future 'mainstream' BMW models. BMW insiders also revealed how this 'layering' effect would also become a design feature in cabins. Other secrets uncovered included how the i8 would debut BMW's new laser headlight technology.
Click to read BMW i8 production car spied.
Honda MDX set to return
Honda Australia axed the MDX SUV in 2006 after slow sales, but in November the company confirmed to CarAdvice that it was investigating a return of the model. If the green light is given, the MDX is unlikely to arrive until 2014 – after a third-generation MDX is launched in 2013. The original MDX was priced from $69,990 and Honda suggests it wouldn't change the vehicle's positioning as a rival for similarly sized German luxury SUVs such as the BMW X5 and Mercedes-Benz ML.
Click to read Honda MDX set to return in 2014.
Opel to expand performance model range [exclusive]
Holden's sister brand only launched in Australia in August but in October we revealed how Opel was planning to continue its aggressive product strategy with the introduction of more performance models. Having confirmed only the Astra OPC hot-hatch at the 2012 Sydney motor show, CarAdvice reported it would be joined by the Corsa OPC baby hot-hatch and Insignia OPC performance medium car. Opel Australia confirmed the two additional OPC models in December.
Click to read Opel Corsa OPC and Opel Insignia OPC performance models set for Australia.
Rolls-Royce slashes Phantom prices
Price cuts are common in the car industry, but how about a saving of $280,000? That was the biggest reduction when in November Rolls-Royce announced it was launching a revised range of its Phantom in Australia with radical price revisions. It was all relative, of course, as even the cheapest Phantom, the limo, still required an outlay of $855,000.
Click to read Rolls-Royce Phantom prices cut by up to $280,000.
And where we got it wrong...
New Maserati sports car to debut at Paris show
Hints from a usually reliable source led us to report that Maserati would unveil its strongly rumoured new two-seater sports car at September's Paris motor show, but the Italian brand's stand instead featured an MC Stradale version of its GranCabrio convertible. Oops.
The Biggest Stories of 2012