The BMW worldwide debut of the all-new Z4 roadster was held today at the North American International Auto Show.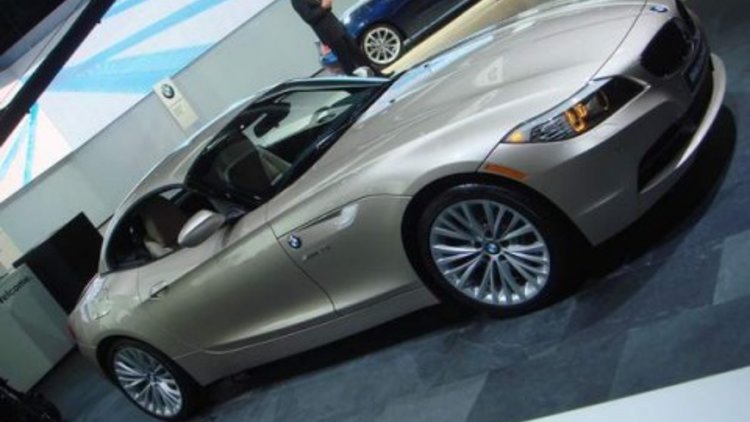 The new Z4, said BMW, is the company's first roadster to employ a retractable hardtop, a feature increasingly common for luxury-sport convertibles. The two-piece hardtop retracts in 20 seconds.
The Z4 will offer a choice of two versions of BMW's famous inline six-cylinder engine, a 167kW variant and a twin-turbocharged unit that pumps out 223kW.
The Z4 is "intended mainly for the North American market," said Ian Robertson, member of the board of management for BMW AG, adding that BMW "intends to sell even more of these fine-looking sports cars than we did the previous model."
BMW also unveiled a new concept model under its "Efficient Dynamics" sustainable-technology engineering initiative. The Concept 7-Series Active-Hybrid, seen for the first time in North America, combines a 15kW electric motor with the car's conventional twin-turbocharged V8 to "significantly reduce both fuel consumption and emissions," said BMW board member Dr. Klaus Draeger.
Draeger promised the Concept 7-Series Active-Hybrid and the Concept X6 Active-Hybrid both will go on sale as production models in the U.S. sometime later this year.
While the 7-Series Active-Hybrid employs so-called "mild" hybrid components that deliver improved efficiency at a nominal cost increase, the Concept X6 Active-Hybrid uses BMW's two-mode hybrid technology, which stresses maximum efficiency in both city and highway driving. The two-mode hybrid transmission is particularly well-suited to crossover-type utility vehicles, said BMW, and will enable the X6 to use "about 20 percent less fuel than a comparable vehicle."
"We are certain both hybrid concepts will be particularly attractive for the US customer," said Robertson. "Together with our diesel models, we are able to offer the US customers a variety of solutions to suit different needs and tastes."