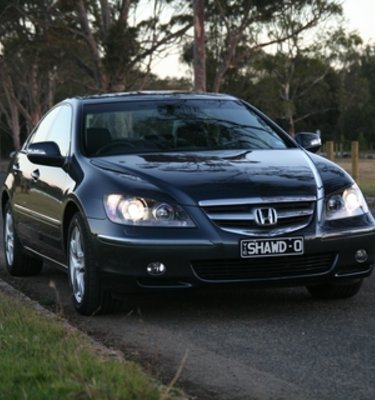 Current Pricing Not Available
Honda's at it again. The latest iteration of the Legend features Super Handling All Wheel Drive (SH-AWD) – Honda's words, not mine – active noise cancellation and the most powerful engine ever offered in a Honda.

The opulent interior offers lashings of wood and acres of leather. The centre console is populated with buttons and an i-Drive style rotary knob that controls the vehicle's auxiliary controls.

Honda built the Legend with the latest levels of technology in mind. One such example is the two microphones located on the interior that actively cancel out road noise using the vehicles ten speakers. One other example is the active bi-xenon headlights that actually adjust their angle to light up the road through the corner, varying upon driver steering input.

If you're after a smooth – and silent – operator, the Legend's 217kW V6 is sure to please. It barely makes a noise whilst idling and has tremendous reserves of torque high up in the rev range (351Nm at 5000RPM to be precise). This power is sent through a smooth-shifting 5-speed automatic.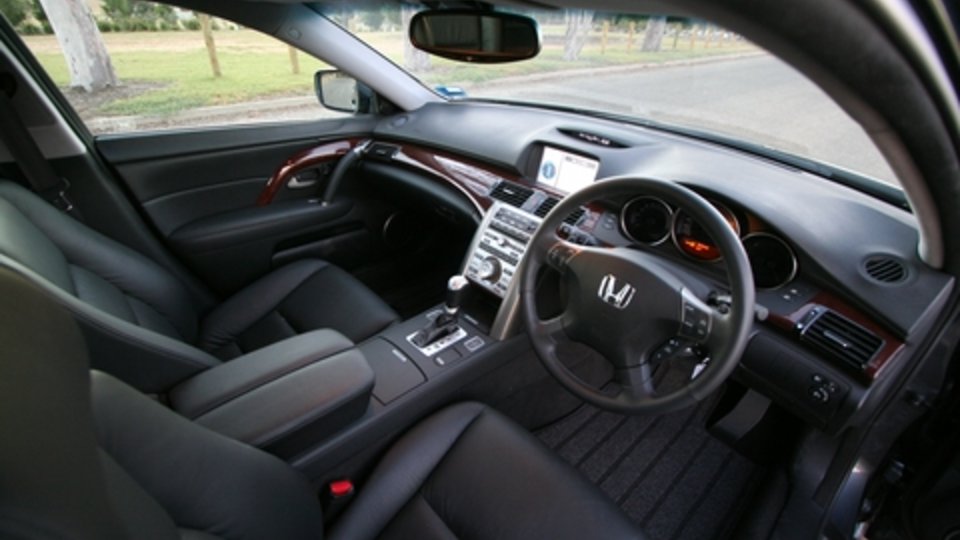 Honda's SH-AWD does an impressive job of keeping this heavy luxury saloon in check on twisty roads. The advanced system can vary the amount of power directed to each section of the car. The system can even provide the majority of power to a single wheel, aiding tremendously with cornering and driving in wet conditions.

Safety features include: ABS brakes; vehicle stability assist; dual front SRS airbags; side SRS airbags; curtain SRS airbags; security alarm; active head restraints and pedestrian impact safety system.

There was something about the Honda Legend that appealed to the senses. It's one of those cars that is interesting to drive day in and day out. It won't set the pulse racing, but it will facilitate for the odd weekend away down the coast.

CarAdvice rating (out of 5):