Jaguar has officially unveiled the new 2010 XFR sports sedan that is set to rival the likes of the BMW M5, Audi RS6 and Mercedes-Benz E63 AMG in the performance stakes.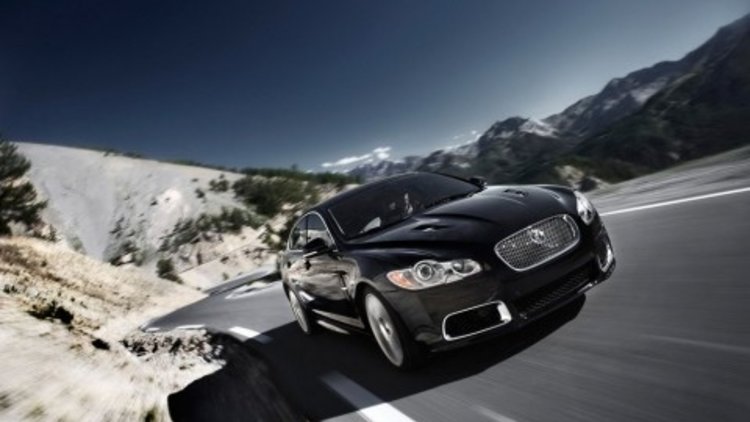 The XFR is set to make its first public debut later this week at the North American International Auto Show in Detroit, boasting a new generation supercharged V8 engine.
Under the bonnet, the 5.0-litre, V8 engine uses a Roots-type twin vortex system (TVS) supercharger that boosts maximum power to 380kW between 6000-6500rpm and 625Nm from 2500rpm.
This represents a 23 percent increase in power and 12 percent increase in torque over the supercharged 4.2-litre V8 engine used in the current XF.
Power is sent to the rear wheels through Jaguar's upgraded six-speed automatic transmission, which features additional clutch plates and an uprated torque converter to manage the extra grunt.
The result is zero to 100km/h in just 4.9 seconds, rolling acceleration between 80 to 110km/h of roughly 1.9 seconds and a quarter-mile time of 13.1 seconds.
Despite this, fuel economy is a more than acceptable 12.5-litres per 100km.
Engineers have done more than just up the power, including an Active Differential Control and Adaptive Dynamics system that optimises traction under acceleration and cornering.
To match this performance on the outside, the XFR balances aggression with sophistication, adding a revised front end with integrated chrome intakes, new rear bumper with body-coloured diffuser, new bootlid spoiled, redesigned exterior mirrors with LED indicators, 20-inch Navis alloy wheels and 'R' signature branding.
Inside, the XFR gains dark mesh aluminium finish trim, electronically-adjustable sports seats embossed with the 'R' logo, red instrument dials on the dash featuring a 'Supercharged' motif and full soft grain leather interior as standard.
2010 Jaguar XFR Supercharged sedan